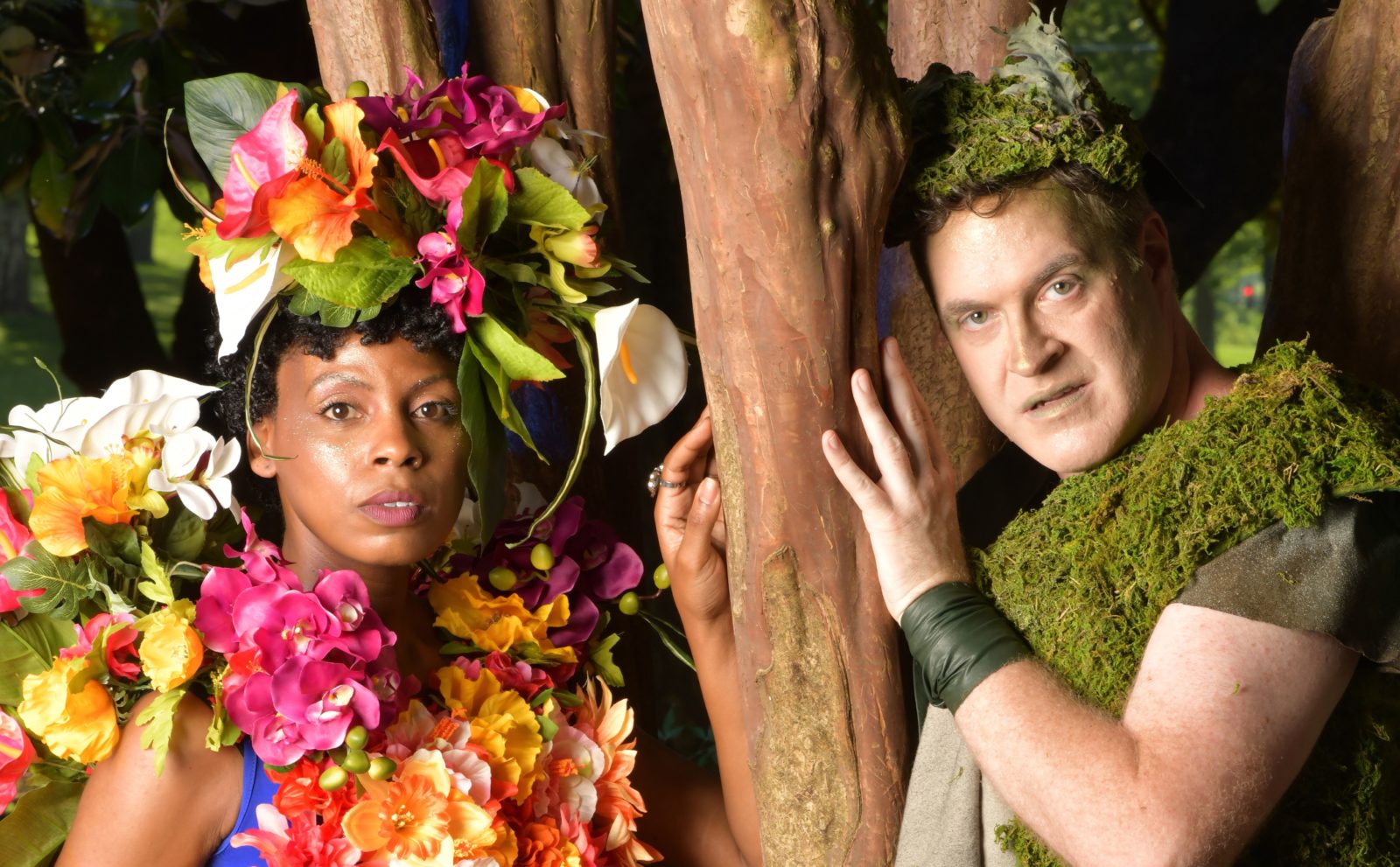 The Nashville Shakespeare Festival will perform A Midsummer Night's Dream Aug. 9 through Sept. 9 at Centennial Park, with significant support from Vanderbilt University and other community partners.
"A Midsummer Night's Dream is the perfect comedy to celebrate three decades of Shakespeare in the Park, with a production full of wonder and laughter," said Denice Hicks, the festival's artistic director.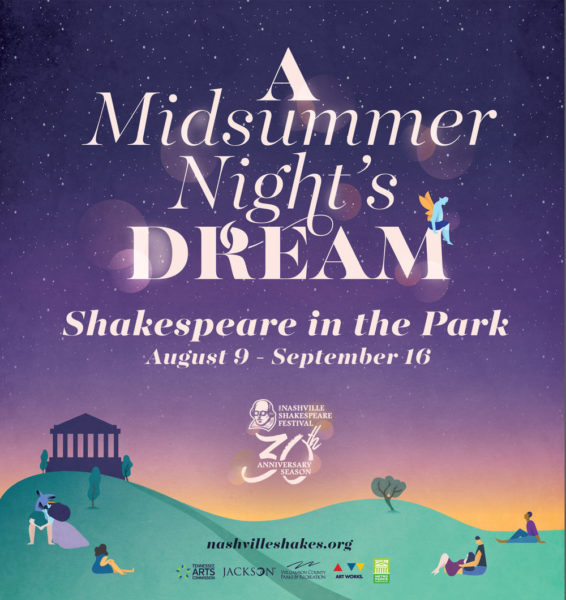 The play is directed by Jaclynn Jutting, with Tamiko Robinson Steele playing both Titania, Queen of the Fairies, and Hippolyta. Also double-cast is Geoff Davin as Oberon and Theseus, and Hicks as the mischievous Puck and Egeus.
The entire cast as well as members of the festival's Apprentice Company were on campus earlier this summer for rehearsals and training at Neely Auditorium, thanks to the festival's partnership with Vanderbilt and the Department of Theatre.
In true "Nashville Shakes" style, A Midsummer Night's Dream will feature an original score by Rollie Mains, played live by the composer and local musicians Natalie Bell, Jeff Rogers and Matthew Cruz Benenson.
Blending the world of ancient Greece with an enchanting, twinkling fairy forest is set designer Paul Gatrell. The lighting is designed by Anne Willingham and costumes have been created by Colleen Garatoni.
Vanderbilt scholars lead many of the "Talking Shakespeare" free public discussions, which precede each performance at 6 p.m. Pre-show entertainment begins at 6:30 p.m., with the show getting underway at 7:30 p.m.
The show runs Thursdays through Sundays and Labor Day Monday.
"We encourage the Vanderbilt community to be a part of Shakespeare in the Park—a Nashville theatrical treasure—marking its 30th year in our West End neighborhood," said Midori Lockett, community liaison for Community, Neighborhood and Government Relations and a member of the festival's board of directors,
Barnes & Noble at Vanderbilt will offer a children's story time each Saturday at 10:30 a.m. during the show's run. Families can meet cast members and hear stories while taking part in a fun craft activity.
Tickets are free with a $10 donation suggested and appreciated. Royal Packages, which include reserved seating, VIP parking and a gourmet dinner by Bacon & Caviar, are $75. Go to ticketsnashville.com to purchase.
A Midsummer Night's Dream will also play an encore weekend at Academy Park Performing Arts Center in Franklin, Tennessee, Sept. 13 through 16, with the entire schedule starting 30 minutes earlier each evening.
For more information, visit the Nashville Shakespeare Festival.