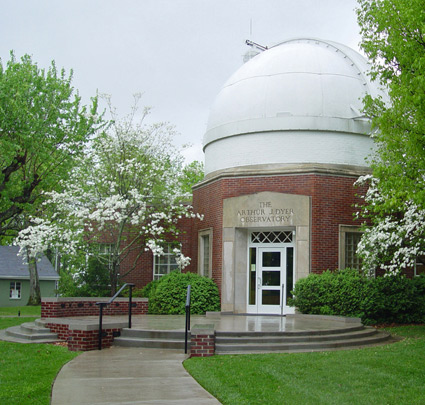 Employee Appreciation is partnering with the Division of Public Affairs to host a free event at Vanderbilt Dyer Observatory for university employees and their families.
A "Day at Dyer" is scheduled for Friday, Aug. 10, from noon to 4 p.m. and will feature fun activities for both children and adults.
One of Dyer's unique features is "The Star Chamber," a land sculpture conceived by artist Chris Drury. More than 200 tons of native limestone from a construction project on the Vanderbilt University campus was donated and hauled to the observatory grounds. The notched logs that form the sculpture's interior room are from "The Star Chamber" site itself. There are no nails or spikes holding it together. The outer rock arms are meant to represent the spiral arms of a galaxy, and the chamber itself forms the central galactic bulge.
After entering the chamber, you will begin to see shapes on the walls that will gradually become more visible as your eyes adjust to the dark. "The Star Chamber" is a camera obscura, also known as a pinhole camera.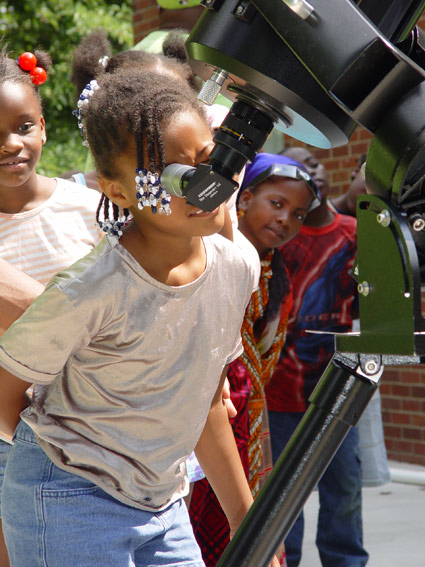 "Vanderbilt Dyer Observatory is a truly unique resource for learning and science outreach located atop one of Nashville's tallest peaks in a beautiful natural setting," said Nathan Green, interim vice chancellor for public affairs. The observatory, an office of the Division of Public Affairs, is surrounded by scenic Radnor Lake State Park and listed on the National Register of Historic Places.
"Join the Dyer Observatory staff for an afternoon of science, learning and fun for the entire family and take advantage of this exceptional Tennessee treasure," Green said.
The Aug. 10 Day at Dyer event will feature physics experiments, educational activities and solar telescope viewing opportunities. Employee Appreciation will provide snacks and beverages.
Special Events
1 p.m. – Owl Encounter
2 p.m. – Liquid nitrogen ice cream
3 p.m. – Meet Galileo
Snacks and beverages provided
Activities
Observatory tour
Star Chamber tour
Solar telescope
Star wheels
UFO bounce house
Employees are encouraged to speak with their managers about utilizing the summer flex schedule or using PTO time to attend the event. Day at Dyer is free to all university employees and their families.
Vanderbilt Dyer Observatory is located at 1000 Oman Drive, Brentwood, TN 37027. Free parking is available. Be sure to bring your Vanderbilt ID.
Download the Day at Dyer flyer to post in your area.
Questions? Contact Human Resources, or visit vu.edu/employeeappreciation.