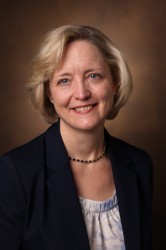 Vanderbilt has launched a national search to find the next executive director of the Vanderbilt Institutional Research Group. The university continues to expand its analytical capabilities and data-driven innovations, and the next VIRG leader will advance Vanderbilt's culture in these areas.
"The work of our institutional research group is instrumental in our efforts to advance Vanderbilt in a number of ways," said Provost and Vice Chancellor for Academic Affairs Susan R. Wente. "I look forward to finding an executive director will build on the office's historical strengths and who will be an engaged, innovative partner in strategic planning and data-driven decision making."
The executive director will serve as a partner to Academic Affairs leadership by expanding evidence-based decision making, by contributing to the development of academic strategic plans with integrated data and analysis, and by spearheading efforts to expand institutional data analysis and visualization.
Richard J. Iannelli, VIRG's longtime senior associate director of research and analytics, will continue as the group's interim director. VIRG was established in 2001 to coordinate institutional research and to facilitate the collection, integration and distribution of strategic data and information.
Wente has established a search committee for the position that she will chair.
The search committee members are:
Susan R. Wente, chair, provost and vice chancellor for academic affairs
Eric Bymaster, associate vice chancellor for finance
Doug Christiansen, vice provost for university enrollment affairs and dean of admissions and financial aid
Eric Kopstain, vice chancellor for administration
Sally Parker, assistant provost
Melissa Thomas-Hunt, vice provost for inclusive excellence
Dawn Turton, senior assistant provost for faculty and strategic affairs
Mark Wallace, dean of the Graduate School
Those interested in the position can learn more here.