Facilities University celebrates graduates, opens next enrollment to campus community
Jul. 27, 2018, 7:49 PM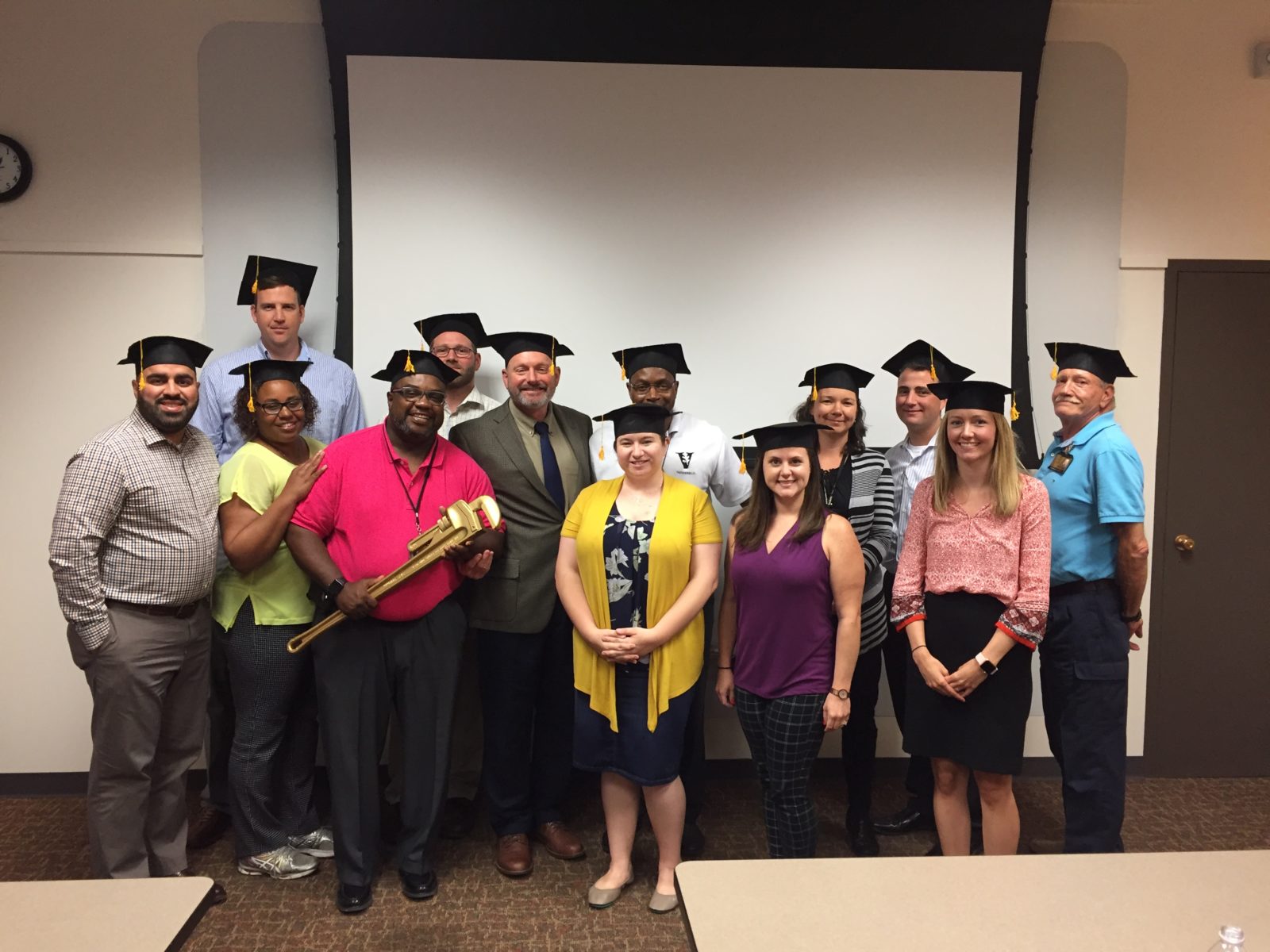 Twelve Vanderbilt staff and faculty members graduated from Facilities University on July 9.
Formerly named Plant Ops University, the six-week course teaches Vanderbilt faculty and staff about Facilities operations including:
VURE (Vanderbilt University Real Estate)
Campus planning and capital projects
Energy conservation
Plumbing
Electricity
Mechanical systems
Custodial and ground maintenance
FutureVU
Sustainability
Interested in enrolling? Classes are open to all campus community members for the next academic year. The next course will be held from 11 a.m. to 1 p.m. each Monday from Sept. 10 to Oct. 15 and includes lunch for enrollees.
Please contact Gloria Smith at gloria.smith@Vanderbilt.edu or 615-322-3526 to be added to the current waitlist or to enroll in the next six-week course slated for winter (Dates TBD).