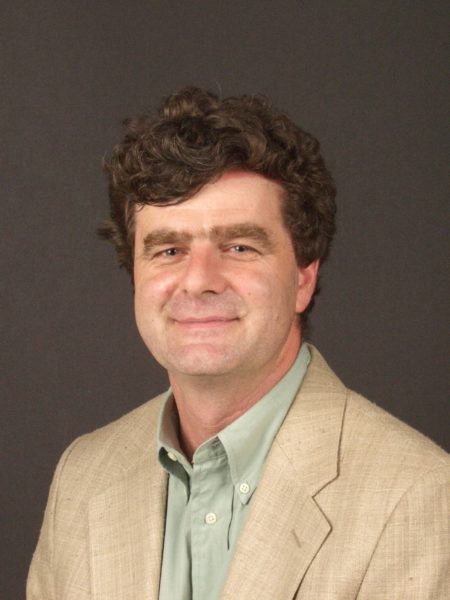 This fall, Norbert Ross, associate professor of anthropology, will embark on a three-year ethnographic study of children growing up in communities affected by violence in El Salvador. The work will be supported by the National Science Foundation and the Fulbright foundation.
Signs of violence are not hard to find in El Salvador. While gang violence is the main threat these days, many adults still have clear memories of the 1979-1992 civil war, and the landscape remains dotted with visible reminders, such as memorials, xvacant homes, empty villages and more. Nor is El Salvador immune to other types of violence, like domestic or school violence.
Though there has been a lot of work done on the effects of childhood victims of violence, few have examined how living in a violent environment impacts children, particularly those under 15. Ross' goal is to learn how chronic violence, both past and present, shapes young children's identity and their emerging worldviews. The research explores what it means to grow up within a landscape demarcated by violent events. "You might hear a child give directions by saying, 'turn left where that guy was shot,' or 'don't go that way because it's not safe,'" said Ross.
Ross was inspired to undertake this research following a visit to a memorial at El Mozote, where in December of 1981 the military massacred more than 1,000 civilians. Today, the town is heavily patrolled by the military in an attempt to curb gang violence. "I wondered what it must be like to grow up there as a child, seeing heavily armed military patrolling right in front of the memorial."
Ross will conduct his research in both rural and urban communities. Using observation, interviews, focus groups, visits to sites of past violence, vision boards and "playback theater" as an innovative methods approach. Ross, who also has a background in psychology, will pay close attention to how children talk about violence, as well as people and places related to violent events.
Playback theater is a technique in which actors "play back" the stories the children tell about how violence has affected their lives. "Using professional actors is a way to tell the children that they are listened to and that their stories matter," said Ross. These performances form the basis of follow-up discussions that will allow Ross to better understand how the children conceive of violence in their world, and what possible safe spaces are for them.
"Understanding their point of view can help inform better policies and strategies for helping these children cope, increasing their safe spaces," said Ross.
He noted that this work will take on additional salience as thousands of U.S.-raised Salvadoran children will have to return to the country as a result of the recent termination of Temporary Protected Status for citizens of that country. To ensure these conversations and activities do not further harm the children, Ross and his team will also work closely with their parents, teachers and a team of social workers.