Media Inquiries
Latest Stories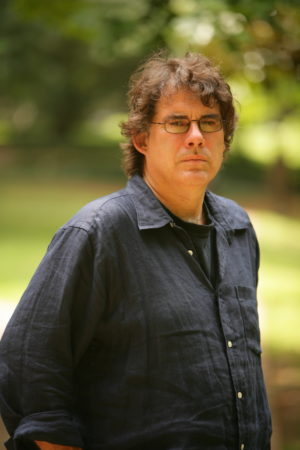 Vanderbilt historian Peter Lake been made a Fellow of the prestigious British Academy for the humanities and social sciences. He is among 76 distinguished scholars from around the world to be elected to the fellowship in recognition of his status as a major voice in the history of post-Reformation politics and the history of the English Civil Wars of the 17th century.
Lake is a University Distinguished Professor of History and holds the Martha Rivers Ingram Chair. He is also a professor of the history of Christianity at Vanderbilt Divinity School.
"We are very fortunate to have as our colleague at Vanderbilt such a distinguished and prolific scholar of 16th- and 17th-century English history," said Marshall Eakin, professor of history and chair of the department. "This extraordinary honor is truly well deserved."
Lake is the author of eight books, including How Shakespeare Put Politics on the Stage: Power and Succession in the History Plays, Bad Queen Bess?: Libels, Secret Histories, and the Politics of Publicity in the Reign of Queen Elizabeth I, Scandal and Religious Identity in Early Stuart England: A Northamptonshire Maid's Tragedy (co-authored with Isaac Stephens), The Trials of Margaret Clitherow: Persecution, Martyrdom and the Politics of Sanctity in Elizabethan England (co-authored with Michael Questier), The Antichrist's Lewd Hat, The Boxmaker's Revenge, Anglicans and Puritans?: Presbyterianism and English Conformist Throught from Whitgift to Hooker and Moderate Puritans and the Elizabethan Church.
The British Academy is a community of more than 1,400 of the leading minds that make up the United Kingdom's national academy for the humanities and social sciences. Current Fellows include the classicist Dame Mary Beard, the historian Sir Simon Schama and philosopher Baroness Onora O'Neill, while previous Fellows include Sir Winston Churchill, C.S Lewis, Seamus Heaney and Beatrice Webb.
This year marks the largest ever cohort of new Fellows elected to the British Academy for their distinction in the humanities and social sciences.
"I am delighted to welcome this year's exceptionally talented new Fellows to the Academy. Including historians and economists, neuroscientists and legal theorists, they bring a vast range of expertise, insights and experience to our most distinguished fellowship," said Sir David Cannadine, president of the British Academy. "I extend to all of our new Fellows my heartiest congratulations and I look forward to working closely with them to build on the Academy's reputation and achievements."
As well as a fellowship, the British Academy is a funding body for research and a forum for debate and engagement.