Media Inquiries
Latest Stories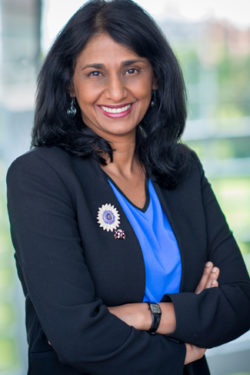 Vanderbilt University and Oak Ridge National Laboratory are combining their expertise in biology, chemistry, physics, mathematics and computation to explore transformative, interdisciplinary ways to study complex cellular processes to tackle some of the most pressing problems in biology.
"ORNL and Vanderbilt researchers have complementary strengths," said Padma Raghavan, vice provost for research at Vanderbilt. "By creating opportunities like this for our teams to tackle critical problems in biological sciences together, we can enable breakthroughs that could not happen otherwise."
Faculty from Vanderbilt University's School of Medicine, School of Engineering and College of Arts and Science have met with ORNL directors and team leaders to present collaborative project ideas on topics ranging from intracellular protein structure and function to single-cell kinetics and cell-population dynamics.
Vanderbilt Assistant Professor of Biochemistry and ORNL liaison Carlos F. Lopez, and Moody Altamimi, director of research excellence at the national laboratory, organized the meeting where the scientists discussed opportunities to combine ORNL's scientific, analytical and computational capabilities with Vanderbilt's cell biology expertise to explore uncharted areas. Scientists are now designing experiments and planning next steps.
"I am excited to foster interactions between Vanderbilt and Oak Ridge where truly synergistic outcomes could develop," Lopez said.