Development staff gathers for day of service at West Nashville Dream Center
Jun. 29, 2018, 12:56 PM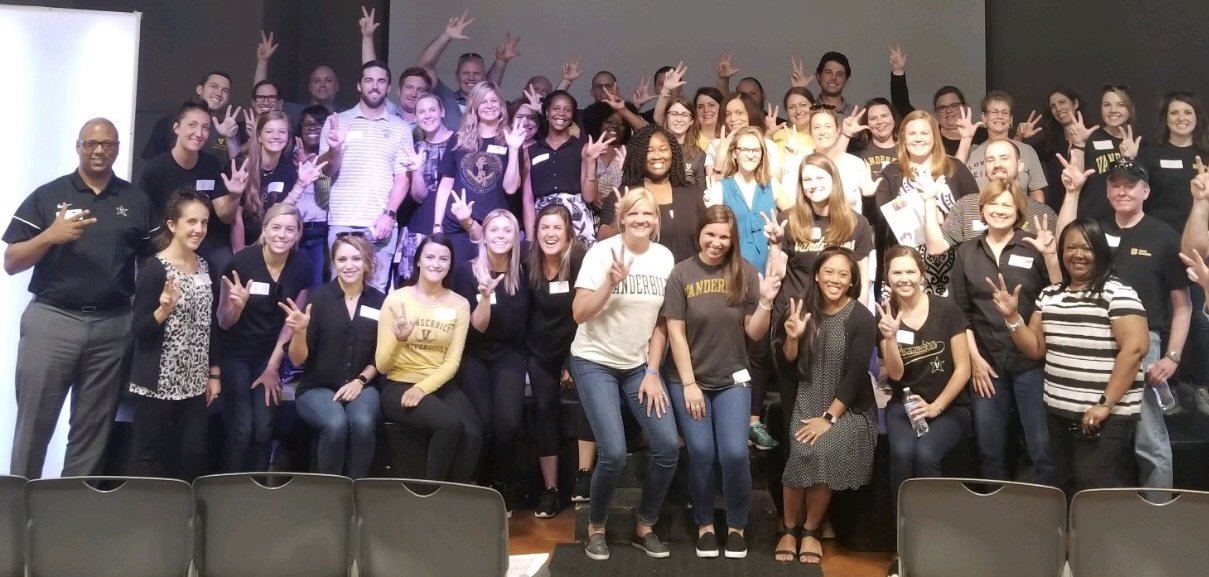 A team made up of staff from Vanderbilt University's Division of Development and Alumni Relations implemented a Day of Service initiative, for which a Nashville-area nonprofit is selected and the team volunteers time to help the organization. The team's first such effort June 18 benefited the West Nashville Dream Center, which needed help packing up to move to its new location.
The West Nashville Dream Center is committed to protecting and empowering those in the Nashville community living in distress. They rescue an average of 2,000 pounds of perishable food every week, which enables them to provide 600 meals a month. In addition to their food distribution program, they also provide support groups, community family nights, teen recreation and summer camps. They are in the process of moving locations and needed extra volunteer help in order to help pack their currently facility so they could continue providing their services to the community without interruption.
More than 50 DAR staff members assisted in food distribution, packing up their pantry, cleaning out their rooms, and packing a truckload full of items to be moved into storage. These volunteers had the opportunity to work collaboratively as a team and make an impact on the community.
West Nashville Dream Center Executive Director TJ Fletcher had this to say about the day: "I really don't even have the words to say thank you. Thank you seems incredibly inadequate. I don't know how we could have accomplished any of this without this big effort. We can never repay Vanderbilt for blessing us with their time. Thank you, thank you."
The team hopes to do another service project in the fall.
Contact: Abigail Jarvis, (615) 875-8484