Media Inquiries
Latest Stories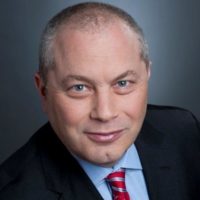 The Vanderbilt Alumni Association Board announces new leadership and the addition of eight new members. On July 1, Dan Lovinger, BA'87, succeeds Perry Brandt, BA'74, JD'77, as president, and Tim Warnock, BA'84, becomes president-elect. Each will serve a two-year term.
Brandt will now serve a two-year term as alumni trustee on the Vanderbilt Board of Trust.
"Perry was a strong, enthusiastic leader for the board and I know the Board of Trust will benefit from his passion for Vanderbilt," said Graham Stewart, associate vice chancellor for alumni relations. "I know that Dan and Tim will continue our history of strong leadership of the board."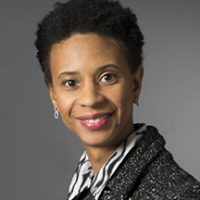 The eight new board members are all actively involved in alumni activities. "I look forward to working with each of these new members. Through their philanthropy and many volunteer roles, they have been great supporters for Vanderbilt and bring a diversity of insight and experience to the board," Lovinger said.
Makeba Williams Boatwright, BS'98, is the director of obstetrics and gynecology at the University of Wisconsin, Madison. She is a CoRPs, chapter and Reunion volunteer, career adviser and established the Dr. Makeba and Damond Williams Boatwright Scholarship at Peabody College in 2016 with her husband.

Clarke

Debbi Clarke, MEd'98, is the consultant to the provost and executive vice chancellor, University of North Carolina–Chapel Hill. She is a career adviser, CoRPs and Reunion volunteer and serves on the North Carolina Triangle Vanderbilt Chapter steering committee. She and her husband, Walt, BA'89, have hosted numerous Raleigh Summer Send-off Parties.

Graham

Todd Graham, BE'96, is a senior associate with Booz Allen Hamilton. He volunteers with student-alumni programs and Giving Day, recruits students for internships for both the Career Center and the School of Engineering, and is active with the Washington, D.C., Vanderbilt Chapter. His wife, Jennifer, graduated from Peabody College in 1996.

Hillsman

Jim Hillsman, BA'79, is partner at Surety Lender Services. He is a CoRPs, Reunion and Philadelphia Vanderbilt Chapter volunteer. He and his wife, Teresa, were chairs of the Vanderbilt Parents and Family Association Board from July 2016 through June 2018 and have hosted several Summer Send-off Parties. They are the parents of two graduates, Laura, BA'17, and Bill, BA'16.

Moore

Terry Moore, BE'81, is a principal at Adcredo and vice president, executive services, at Info-Tech Research Group. He is a career adviser, Giving Day Ambassador and has been a CoRPs and Reunion volunteer. He and his wife, Dawn, served on the Parents and Family Association Board from 2011 to 2013. Their son Austin is a 2013 graduate of the College of Arts and Science.

Perry

Will Perry, BS'92, is managing director at PricewaterhouseCoopers. He is a CoRPs volunteer, career adviser and was the Class of 1992 fundraising chair for Reunion 2017. His wife, Robin, is a 1992 graduate of Peabody College.
Additionally, the Vanderbilt Board of Trust selected Kenya Wright, BA'18, of Brooklyn, N.Y., to serve on the Alumni Association Board as young alumni leader. She will join the Board of Trust July 1, 2021, for a two-year term.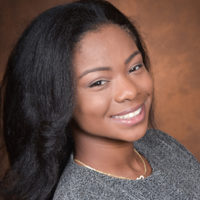 Learn more about the Vanderbilt Alumni Association Board at vuconnect.com/board.