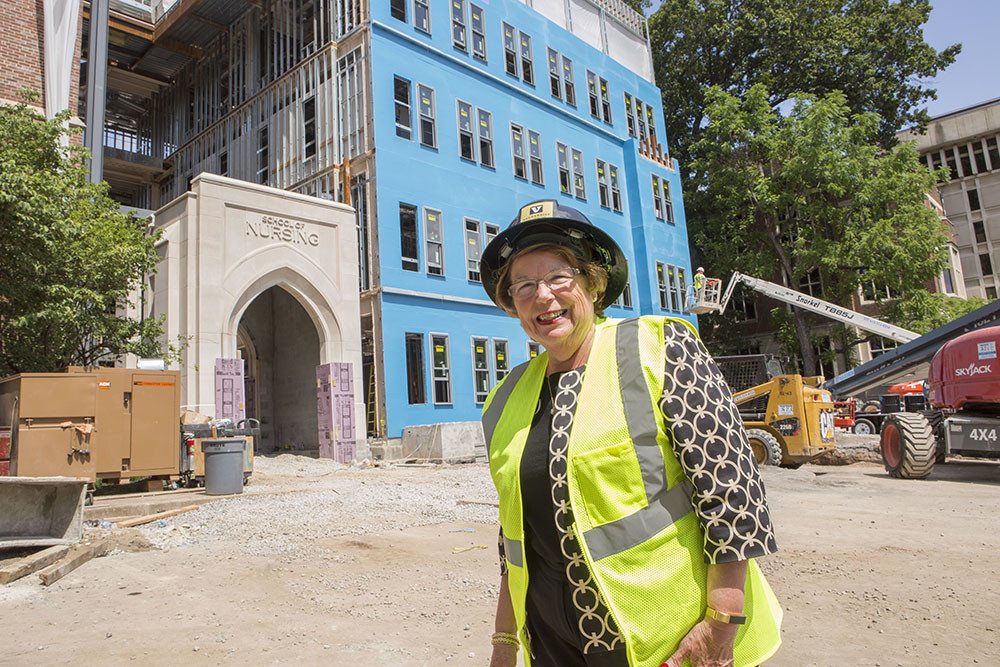 Vanderbilt University School of Nursing Dean Linda Norman, the Valere Potter Menefee Professor of Nursing, recently toured the school's new expansion under construction at 461 21st Ave. S. She was joined by members of Vanderbilt's campus planning department, VUSN staff working on the project, and representatives of project contractor D.F. Chase and architectural firm Hastings Architecture Associates.
Current activity includes bricklaying for the exterior; hanging drywall; installation of skylights, walls and ramps in the lobby; installation of windows; and wiring and cabling.
Work on the 29,947-square-foot addition began in May 2017. The school expects to begin using the building with the fall 2018 semester.