Vanderbilt University's Office of the Provost has awarded 19 Research Scholar Grants to fund faculty projects focused on innovative scholarship and creative expression in the humanities.
Funding categories for Research Scholar Grants include Faculty Development Grants, funds for an individual faculty member to carry out research, including disciplinary research; Research Scholar Fellowships, partial salary support for a second semester of leave; Summer Stipends, awarded on a competitive basis to faculty who propose summer research or creative expression projects of exceptional quality or promise; and funds for sponsoring lectures or symposia.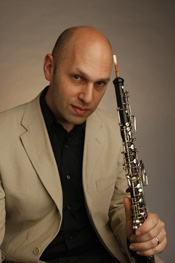 Among this year's awards are a Faculty Development Grant for Associate Professor of Oboe Jared Hauser's research into for broadening skills for classical musicians; a Research Scholar Fellowship for Associate Professor of History Catherine Molineux to study African sovereignty in the British Atlantic world; a Summer Stipend for Assistant Professor of Medicine, Health and Society Ken MacLeish to study exposure to toxic "burn pit" among the military in war zones; and lecture/symposia support for Associate Professor of Religion, Psychology and Culture Phillis Sheppard's research on "MLK to BLM (Black Lives Matter): A Half Century of Struggle."
"Our Research Scholar Grants are critical in advancing discovery in the humanities, a field with limited funding opportunities, said Vice Chancellor for Academic Affairs and Provost Susan R. Wente. "Vanderbilt's commitment to the humanities is strong, and these grants continue to support our world-class faculty as they explore new horizons."
More than $5.4 million has been awarded to Vanderbilt researchers through the program since 2000. Past examples include Assistant Professor of Sociology LaTonya Trotter's research into changes in the organization of aging and Professor of Law Brian Fitzpatrick's empirical study of federal class action settlements.
Research Scholar Grants are open to Vanderbilt University-employed faculty in all schools and colleges. A call for proposals for the next cycle of Research Scholar Grants will be issued this fall, with the 2019 awards announced next spring. A full list of 2018 Research Scholar Grants projects is available here.