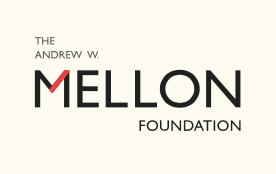 The College of Arts and Science has announced the Mellon Fellows in Digital Humanities for the 2018–19 academic year. The fellowships, administered through the Vanderbilt Center for Digital Humanities and supported by a grant from the Andrew W. Mellon Foundation, enable members of the Vanderbilt community to pursue scholarly projects that involve the development and use of digital tools for humanistic inquiry.
"The level of scholarly achievement and intellectual enrichment that the center has generated in a short period of time is extraordinary," said Bonnie J. Dow, divisional dean of humanities in the College of Arts and Science. "I am confident this next cohort of fellows will build on that success."
The 2018–19 Digital Humanities Mellon Fellows are:
Faculty Fellows
Postdoctoral Fellows
Christopher Mapes, Department of History, for his work on interactive digital mapping representing German participation in slavery in the Mediterranean and in Brazil from the 18th through the 19th centuries.
Andrea Weatherman Kikkert, Department of German, Russian and East European Studies, for her work on the hybrid print/digital critical edition of Hannah Arendt: Complete Works.
Don Rodrigues, Department of English, for his work on the development of a computational tool to trace authorial collaboration in the English Renaissance.
Graduate Fellows
Phyllis Johnson, Department of Anthropology
Kalliopi (Kelly) Samiotou*, Department of Spanish and Portuguese
Amy Hill*, Department of German, Russian, and East European Studies
Terrell Taylor, Department of English
Hilary Taylor, Department of History
Cathryn Beeson-Lynch, Department of Sociology
Jacob Abell*, Department of French and Italian
Cameron Clark*, Department of English
*Graduate fellows pursuing joint Ph.D.s with Vanderbilt's Comparative Media Analysis and Practice program