Media Inquiries
Latest Stories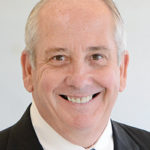 Two hundred enthusiastic alumni and parents gathered to support Vanderbilt as part of the university's inaugural Volunteer Leadership Weekend, held Feb. 23–24. I was privileged to attend the event alongside volunteers representing Reunion, alumni chapters, the Association of Vanderbilt Black Alumni, the G.O.L.D. Council, and the Parents and Family Association Board.
Each of these groups engaged in hard work promoting their respective missions, but we were able to come together for a great social hour on Friday evening hosted by Chancellor Nicholas S. Zeppos.
Bruce Evans, chairman of the Board of Trust, shared a wonderful university update on Saturday. Vanderbilt has risen to No. 14 in the nation in the U.S. News & World Report annual rankings of top universities. Princeton Review ranks us No. 1 for Happiest Students and No. 2 for Great Financial Aid, thanks to Opportunity Vanderbilt. Plus, there was a record number of applicants for the first-year class—more than 34,000 for 1,600 seats!
It was especially interesting to learn about Vanderbilt's strategic direction for the future. The university is building on the success of The Martha Rivers Ingram Commons and Warren and Moore colleges to transform the West End side of campus with residential colleges for second-year, third-year and fourth-year students. Those colleges—along with the re-imagination of the West End neighborhood to create a park-like, community atmosphere—are all being carefully planned following the guiding principles of the FutureVU initiative.
There are so many reasons to be excited about our alma mater. I want to personally thank everyone who joined us at this first-ever Volunteer Leadership Weekend for their hard work and dedication to Vanderbilt. Spending time on campus with them was truly an invigorating experience.
As successful as Vanderbilt is right now, its vision for the future is even brighter—and volunteers will play a key role in bringing that vision to reality. When we were students, we stood on the shoulders of those alumni who preceded us. And now all current and future Vanderbilt students stand on our shoulders. So, I encourage everyone out there to get involved and volunteer for the university because Vanderbilt is for life.
—PERRY BRANDT, BA'74, JD'77
---