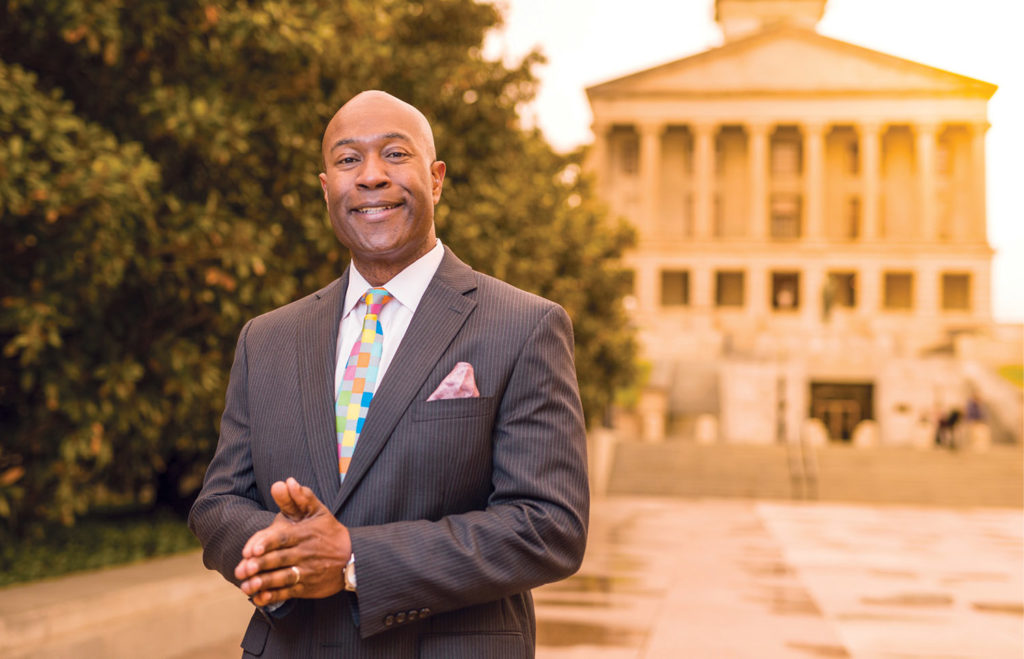 Theo Morrison developed his civic acumen as a kid watching televised Nashville Metro Council meetings with his parents.
"They instilled in me a love for my community and a commitment to making sure that I was engaged," he says. "It was fascinating to me to hear my mother have conversations with Metro Council members, to talk about issues within the community. It could have been things like having more lights in our neighborhood."
Morrison has since made community engagement his career. He's the founder of Nashville-based Morrison Capitol Strategies, a lobbying firm whose stakes run higher than well-lit streets. Morrison successfully lobbied on behalf of the American Cancer Society to secure increased state funding for free breast and cervical cancer screening for uninsured and underinsured women in Tennessee.
He's also working with Everytown for Gun Safety to promote gun-safety legislation in the state. The organization advocates for a "common-sense" approach to firearms policy.
While lobbyists often are viewed as an unsavory component of the political stratum, Morrison allies himself with causes he hopes will improve the quality of life for all Tennesseans.
"With any occupation, you're going to find that there are good actors and bad actors," he says. "In my case, I'm proud to say that I'm a lobbyist. My role is not only to influence, but also to educate legislators on issues and educate my clients on how the legislative process works.
"Lots of times we're criticized as being part of the problem," he adds. "But we're actually part of the solution."
Morrison developed many of his lobbyist sensibilities at Vanderbilt, where he was a member of Students Against Nuclear War and the Racial Environment Project, which united students from different races and backgrounds to "make a difference in the world." He is a former member of the Vanderbilt Alumni Association Board of Directors.
"I'm able to sleep at night knowing that I have a job that fulfills me, and I definitely know that I'm making a difference," he says.
—ANDREW FAUGHT