Media Inquiries
Latest Stories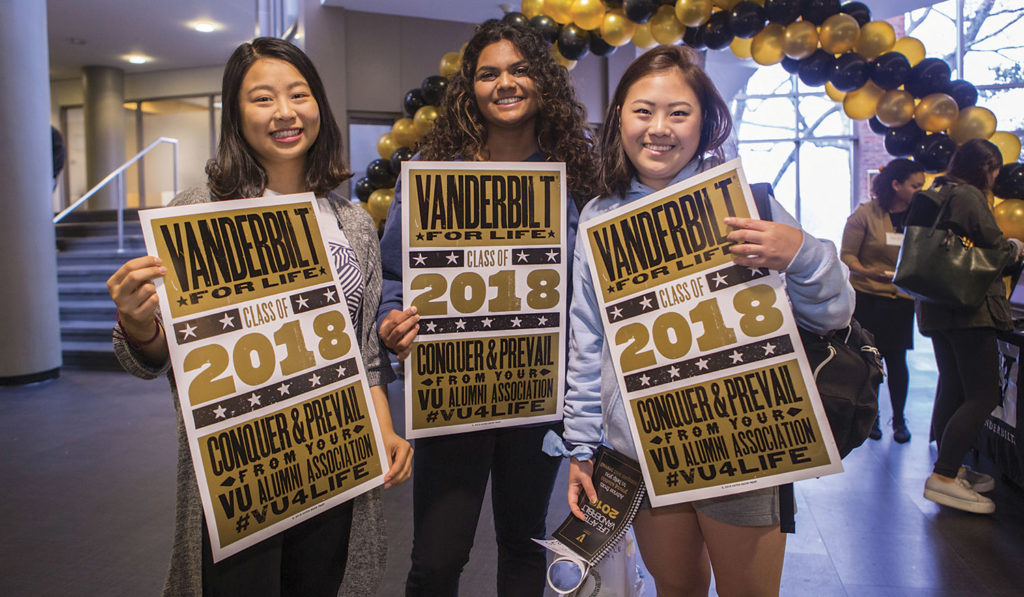 How much should I expect to pay for rent? What about finding a roommate? How should I manage taxes?
Vanderbilt seniors are well prepared to succeed in a number of fulfilling careers, but still have lots of questions about adjusting to life after graduation.
Recent graduates Sahil Batra, BA'17; Addison Old, BS'14; Katie Rose, BS'14; Partha Reddy, BA'15; and Brooke Jacobson, BS'15, helped by sharing their stories of learning to live in a world without Commodore Cards during the 5 Under 25 Young Alumni Panel on April 10.
"You really need to spend time thinking about a budget, and make sure you know how to handle your taxes," says Reddy.
"With many first jobs, you will be the newest on the team for a time and you may feel like you are at the bottom of the totem pole," adds Jacobson. "You need to be patient, but if you work hard and take opportunities as they come, you will find the responsibility and success you seek."
Batra shared that graduates also have the time and freedom to pursue new opportunities and goals. "I am actually working on three to four projects right now in addition to my day job, and I hope one of them will develop into a career that I love."
The panel is part of the Vanderbilt Alumni Association's Life after Vanderbilt series to help seniors conquer and prevail in life and work after graduation. Other events include the Launch Your Career workshop, Seniors and the City, Grad Fair, Etiquette Dinner, Last Lecture, Commons Throwback and Money 101. Seniors also receive the Life after Vanderbilt guide with advice from recent graduates and a Vanderbilt for Life Hatch Show Print poster that bookends the print they received as new students on Move-In Day.
—MATT ANDERSON