Media Inquiries
Latest Stories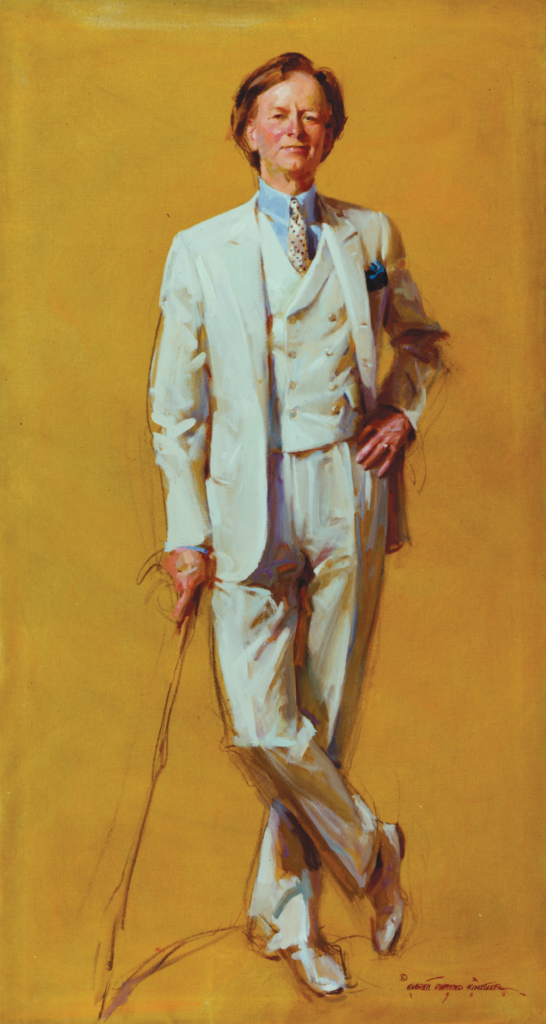 Successful portraiture is all about conveying the personality of the sitter. It sounds easy, but it's not, because those character traits that make up a person's true self have little to do with actual physical appearance. To successfully capture the sitter, portraiture requires the artist to be part psychologist or anthropologist—or maybe to possess a kind of second sight. Whatever the requirements, Everett Raymond Kinstler has them in abundance. He has been painting portraits successfully for seven decades. His quick brush seems to tune in to his subjects' personalities like signals broadcast from a radio tower.
From March through July, the Vanderbilt Fine Arts Gallery is exhibiting portraits of leaders in the arts by the 92-year-old Kinstler. America Creative: Portraits by Everett Raymond Kinstler shows how he has painted other creative professionals—visual artists, musicians, writers, actors and even himself. Portraits in the exhibit include Katharine Hepburn, Tom Wolfe (right), Marian Anderson (left) and Alexander Calder, among others. In the exhibit catalog, Amy Henderson, historian emerita at the National Portrait Gallery, equates his paintings to "character 'portrayals' in a theatrical sense" rather than "frozen-in-granite 'portraits.'"
As if to prove Henderson's point, Kinstler gave a lecture and painting demonstration in Sarratt Cinema on March 24, talking to a packed house about how he likes to "perform" in his role as portrait painter. Using oils to sketch Eddie George, former star running back for the Tennessee Titans and now a professional actor, Kinstler talked about the importance of feeling for both an actor and a painter. He asked questions as he painted that gave him a sense of George's personality and noted that what he tries to capture is not necessarily the perfect proportions of the person he paints, but rather the feeling of that person's personality.
"I don't worry about the people who say the mouth is not right or the jaw is out of proportion," he told the audience.  "I know when I have the feeling right."
Watch Kinstler's portraiture demonstration on campus here.