Media Inquiries
Latest Stories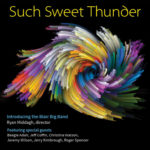 Such Sweet Thunder, the debut recording of the Blair Big Band, was released in March and includes Blair students and faculty, plus some of Nashville's veteran players. Tracks include new compositions as well as standards such as "The Very Thought of You," which features legendary Nashville pianist Beegie Adair. The band is directed by Ryan Middagh, senior lecturer and director of jazz studies. Other Blair faculty involved in the project include Jeff Coffin, adjunct instructor in jazz saxophone; Jeremy Wilson, associate professor of trombone; Jerry Kimbrough, adjunct associate professor of guitar; Roger Spencer, adjunct artist teacher of jazz ensemble; and Christina Watson, adjunct lecturer in voice. Alumni David Rodgers, BMus'17, whose composition "Sivan" is included among the tracks, and Brian Entwistle, BMus'16, were also featured soloists. The CD is dedicated to the memory of Billy Adair, longtime big band director at Blair.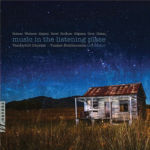 Music in the Listening Place featuring the Vanderbilt University Chorale directed by Tucker Biddlecombe was released in March on Navona Records.
Listening Place covers a wide musical period—reaching back into the 19th century and also showcasing new choral works. In general, Biddlecombe sought a modern listening experience based on mostly classical texts.
Tracks include a collaboration with composer and Blair colleague Michael Slayton, whose Three Settings of Ezra Pound for string quartet and choir is included, as well as Three Songs of Faith, an elegant collection of settings of e.e. cummings' poetry by American composer and conductor Eric Whitacre.