Media Inquiries
Latest Stories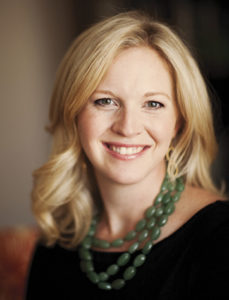 After Lisa Abramson gave birth to her first daughter in 2014, she descended into a dark period of postpartum depression and psychosis, a mood disorder that is estimated to affect more than 3 million women—roughly one in seven new moms—every year.
The experience influenced her to write The Wise Mama Guide to Maternity Leave (2017, CreateSpace), described as a "manual new moms need for navigating motherhood and integrating a new way [of coping with] our already busy everyday routine."
"I was really inspired by my own journey, and then also by the hope that if any other moms were going through similar struggles, that they would find some wisdom and insights," says Abramson, who recently was listed as one of the Most Influential Leaders Empowering Women Worldwide by the nonprofit Empower a Billion Women by 2020. "I wanted to collect my thoughts and help other moms."
Just 15 percent of moms suffering from postpartum depression seek medical attention for what is a "completely treatable" condition, Abramson says. The disorder typically occurs anytime within the first year after childbirth.
"Because of the stigma surrounding maternal mental health disorders, a lot of women don't reach out for help," she adds. "The first step is to ask for help and to know that, really, it's not your fault. That's so important for moms to know, that they didn't do anything wrong. It's just something that happens, and it happens quite often."
At Vanderbilt, Abramson was involved in Collegiate Leadership Vanderbilt, and she was president of Kappa Delta sorority, two experiences she says influence her current advocacy. She is a leader in the San Francisco Vanderbilt Chapter and a past chapter president.
Abramson gave a TEDx talk on postpartum depression in 2015 in Carmel, California. She plans to keep talking.
"It's very common, yet it's not talked about," she says. "I want to continue to be an advocate and support moms, so they know they're not alone in their experience. There is hope."
—ANDREW FAUGHT