Media Inquiries
Latest Stories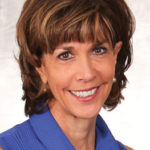 Plant-based diets. Time-restricted eating. Cutting out all sugar. Jamie Pope knows how confusing it can be to make sense of healthy eating. "We get very mixed messages about nutrition and food choice, with recommendations that seem to change with the latest study or so-called expert advice," says Pope, assistant professor of nutritional sciences in Vanderbilt's School of Nursing. "That's not going to help win people over to a healthy lifestyle."
Pope should know. She teaches introductory nutrition to 160 to 200 undergraduate students each semester and taught one of Vanderbilt's first MOOCs—Massive Open Online Courses—on nutrition, which enrolled more than 175,000 from around the world. She's currently working on the second edition of a textbook she co-authored, Nutrition for a Changing World (W.H. Freeman).
A registered dietitian, Pope says nutritional guidelines should reflect current science, but be livable and practical. "We need to be honest with ourselves about which healthy lifestyles are possible and sustainable for us," she says.
Here are some tips from Pope about eating (mostly) healthy:
1. Give it 80 percent.
When it comes to maintaining a nutritious diet, nobody's perfect—and you shouldn't expect to be, either. "I don't make the best food choices 100 percent of the time," Pope says. "There are times when you might opt for that cookie over the apple or tortilla chips over carrots." Just as important as finding a healthy way to eat is finding a livable and enjoyable way to eat, she advises. "It comes down to what you can keep to for the long term while still fostering healthy habits."
2. Allow some processing.
There's a prevailing sentiment that people should limit their diets to "whole foods," forgoing processed and prepared items altogether. "But that's just not true—or even realistic," Pope says. "How easy is it for most people to do all that shopping and cooking? And, it can be expensive." She points out that whole grain bread is processed, for example. What people should try to limit are ultra-processed foods. "Those are usually the ones that have multiple added ingredients—added sugars, added sodium, more refined grains, and they are usually low in fiber," she says.
3. Veg out.
While it can be a personal and positive choice for health or other reasons, it's not necessary to go vegan to have a healthful diet. Pope says people should try to eat as much plant-based food as possible. "From vegetables, fruits, whole grains, legumes and more, it's best to have plants constitute not just some but the majority of what we eat," she says. "But people can be misled when they think that means the exclusion of all animal foods. I don't do that, and it's misleading to be told you have to in order to be truly healthy."
4. Gather good information.
Pope encourages visiting reliable sources for gathering nutritional and health
information. She suggests websites like
nutrition.gov for current dietary information or the Academy of Nutrition and Dietetics at eatright.org for up-to-date nutrition advice, as well as organizations like the American Heart Association and the American Cancer Society. Even going to a restaurant's website to look up nutritional information before dining out is helpful, she says. "A little thought beforehand could lead to better choices."
5. Celebrate!
Don't stress about avoiding cake and other goodies at the next birthday bash you attend. Pope says to dig in … in moderation. "Many people have the majority of their meals by themselves—at a computer, in front of the TV, or maybe in the car," she says. "We are losing the joy of food and eating by worrying too much about how each bite might affect our waistlines or our disease risk. Enjoy new dishes or family favorites during important gatherings or other special events. Celebrate!"
---
TEXT BY ERIC BUTTERMAN
ILLUSTRATION BY VERÓNICA GRECH
---