Media Inquiries
Latest Stories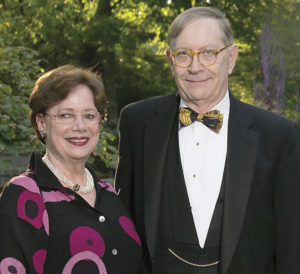 Anna Jorgensen Mershon, BA'69, did not begin her undergraduate career at Vanderbilt with plans to major in French, to teach, or to live and work in France. Though high school instruction helped Mershon excel at French in college, it wasn't until an adviser encouraged her to consider a semester in Aix-en-Provence with Vanderbilt's study abroad program that her future took shape.
"It was such a fabulous opportunity," she recalls, one she did not anticipate before attending Vanderbilt.
A degree in French from Vanderbilt and a teaching certificate earned through Peabody College coursework led to a teaching post in Atlanta, graduate study in Paris, doctoral work, then visiting lecturer and teaching positions in Rennes, Brittany, in France and at Georgia State. She married attorney Hays Mershon and transitioned from her faculty role at Georgia State to a focus on community service. She is now a docent and board member for the High Museum of Art in Atlanta, where she occasionally leads tours for the museum's French-speaking guests.
Service and philanthropy remain important to the Mershons. Their philosophy is simple: We give to the institutions that have enriched our lives.
Mershon's affinity for Vanderbilt has inspired nearly 20 years of consecutive annual giving for the couple. As they considered ways to contribute on a larger scale, they established the Anna Jorgensen Mershon Scholarship for Study Abroad through a planned gift to Vanderbilt. The Mershons now continue their Oak Leaf Society member status through annual gifts to the fund that will bear Anna Mershon's name and continue her legacy for future generations who travel the world to find their way home.
—SHANNON CAIN
---