Media Inquiries
Latest Stories
The Vanderbilt Alumni Association Board is pleased to announce the 2018 alumni award recipients—Samar Ali, BS'03, JD'06; Kimberly Bryant, BE'89; Krista Donaldson, BE'95; Rashed Fakhruddin, BE'91; and Heiki Miki, MBA'96. They will be honored Oct. 11 during Reunion/Homecoming weekend.
"These honorees include alumni who are recognized around the world for their professional achievements, their services to communities at home and abroad, and the important role they play for Vanderbilt," said Jane Ann Gass, BS'74, awards committee chair for the Alumni Association Board. "They represent the best of our university and our alumni community, and it is an honor to recognize them."
Samar Ali, Young Alumni Professional Achievement Award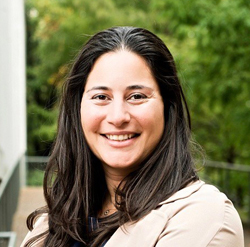 Samar Ali is international counsel at Bass, Berry and Sims and has been selected for two highly competitive fellowships that recognize emerging global leaders: the World Economic Forum's Young Global Leaders and the Truman National Security Fellowship. In addition to her legal practice, Ali is a managing director of the Lodestone Advisory Group. She was previously a White House Fellow and assistant commissioner for international affairs for the State of Tennessee.
Ali is also very involved with Vanderbilt, serving on the Chancellor's Dores of Distinction committee and the Law School's Board of Advisors, and she is a former Alumni Association Board member, Giving Day ambassador and Reunion volunteer for her undergraduate and Law School classes.
Kimberly Bryant, Alumni Professional Achievement Award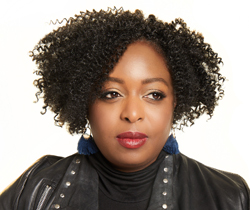 As founder of Black Girls CODE, Kimberly Bryant introduces an ever-growing number of girls of color to technology, computer programming and entrepreneurial concepts. The nonprofit organization has chapters in seven U.S. cities as well as Johannesburg, South Africa, and plans to train 1 million girls by 2040.
Bryant has been named to Forbes magazine's "40 Women over 40" to watch, EBONY'S "Power 100," Marie Claire magazine's 20 women changing the world, and CNN 10: Visionary Women. She has received the White House Champions of Change for Tech Inclusion Award, the Jefferson Award for Public Service and is a Government Technology Top 25 winner. She serves on the Chancellor's Dores of Distinction committee and received the Vanderbilt School of Engineering Distinguished Alumni Award in 2017.
Krista Donaldson, International Alumni Professional Achievement Award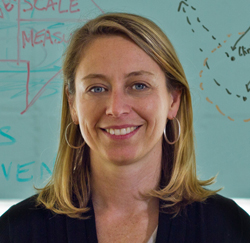 As CEO of D-Rev, Krista Donaldson leads efforts to design and develop medical technologies that close the quality health care gap for underserved populations around the world. She was previously a diplomacy fellow in the U.S. Department of State's American Association for the Advancement of Sciences, where she guided economic policy and the reconstruction of Iraq's electricity sector. Her work there earned recognition for its impact on bilateral relations. She was also a design engineer for KickStart International in Nairobi, Kenya, and at the product design firm IDEO.
Donaldson's leadership has won acclaim as one of Fast Company's Co.Design "50 Designers Shaping the Future" and as a World Economic Forum Technology Pioneer, and she has spoken at TEDWomen and the Clinton Global Initiative. She has been a Rainer Arnhold Fellow and a Pop!Tech Social Innovation Fellow. She received the Vanderbilt School of Engineering Distinguished Alumni Award in 2014.
Rashed Fakhruddin, Alumni Public Service Award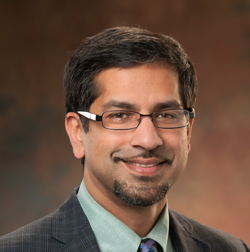 Rashed Fakhruddin is an advocate for ending domestic violence and empowering victims of crime. He serves on the board of directors for You Have the Power and the YWCA Nashville and Middle Tennessee Board of Directors, where he is also an ambassador for the AMEND Together program. He is the president of the Islamic Center of Nashville and creates awareness in the Muslim community on domestic violence through sermons and programs in mosques throughout Tennessee.
Fakhruddin has been honored as the YWCA's MacDonald/Negri Man of the Year and the Pencil Foundation's Volunteer of the Year, and he has received the Conexión Américas Annual Amigo We Love, the Women's Political Collaborative of Tennessee's Good Guys, and the Community Nashville Human Relations awards. At Vanderbilt, he has served on the Religious Leaders Advisory Council and the Advisory Board for Diversity and Equity.
Heiki Miki, Alumni Volunteer Award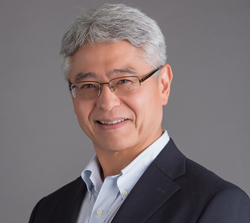 Heiki Miki is a tireless supporter of Vanderbilt and the Owen Graduate School of Management. He manages global business for Shinagawa Refractories, a leading refractory manufacturing company in Japan. Miki has been an invaluable university ambassador for 15 years by representing the university at U.S. embassy events, recruiting prospective students and helping to build awareness and connections for Vanderbilt.
Miki has served on the Owen Alumni Board since 2006. He has championed Vanderbilt activities in Japan since 2008, and in 2015 started the official Japan alumni chapter, which has played an important role in bringing Vanderbilt alumni throughout the country together and connecting them with the university. He was honored with the Owen Distinguished Alumni Award in 2015.
Each year, the Alumni Association recognizes the diverse talents and accomplishments of Vanderbilt alumni with a variety of awards. Alumni are encouraged to nominate deserving candidates at vuconnect.com/awards.