Women's rowing team wins national championship
May. 30, 2018, 11:32 AM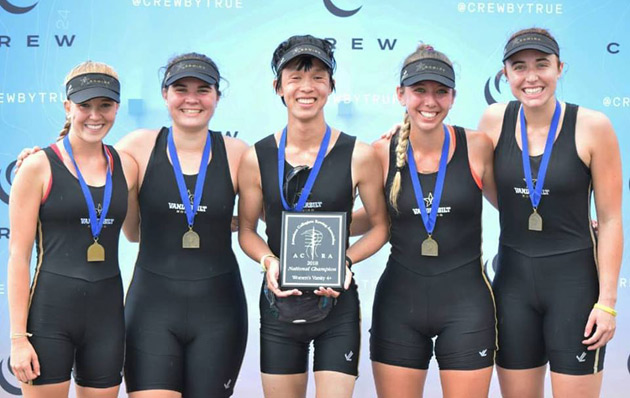 The Vanderbilt women's rowing team took home the 2018 National Championship title in the Women's Varsity 4+ event at the American Collegiate Rowing Association finals May 28. The team defeated Cincinnati, Washington State and five other boats in a competitive grand final at the Lake Lanier Olympic Rowing Venue in Gainesville, Georgia.
The championship win follows last year's silver medal at the 2017 ACRA finals and a decorated 2018 season, with a silver medal at the Southern Intercollegiate Rowing Association finals and a gold medal at the 2018 ACRA Henley. Rowers Katy Roach, Maria Swebilius and Jamey Gallegos were named to the All-Region Team.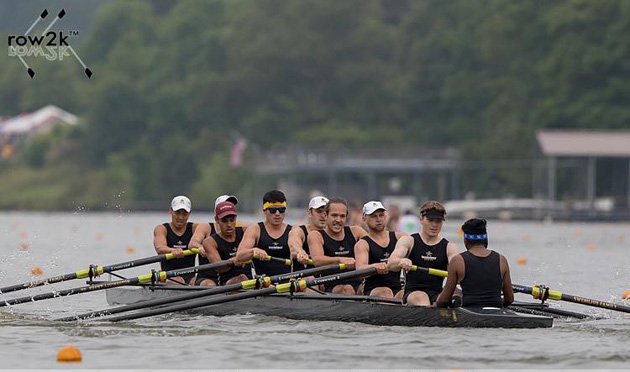 In addition, the Vanderbilt men's team edged out Texas by 0.2 seconds to earn a fourth-place finish in the MV8+C final, and senior Griffin Meert was named to the All-Region Team.
Learn more about Vanderbilt Rowing on Facebook.
Contact: Naveen Krishnan, 407-314-7110
naveen.krishnan@vanderbilt.edu