Media Inquiries
Latest Stories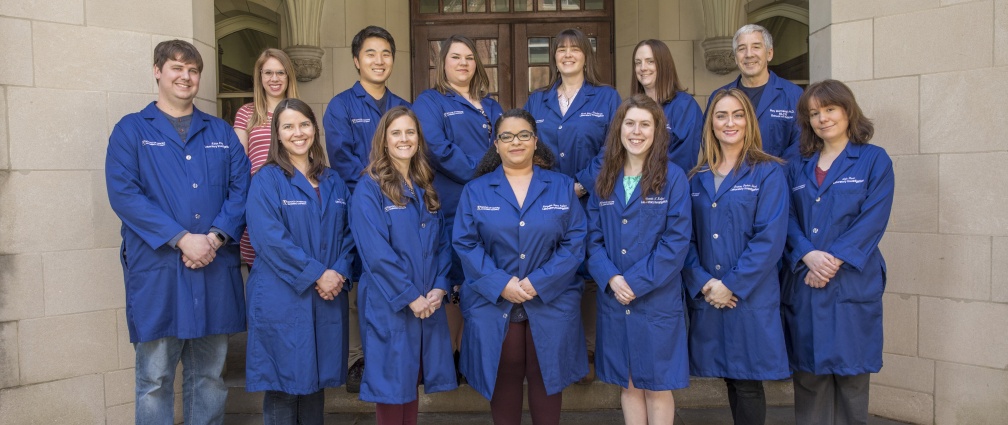 The Vanderbilt University School of Medicine's Master of Laboratory Investigation program is accepting applications for fall 2018 through July 30. The MLI program is intentionally designed for individuals who are and will continue to be full-time employees as biomedical researchers. Therefore, the course load each semester will be lighter than a usual graduate student load.
For MLI students who work full time at Vanderbilt University or Vanderbilt University Medical Center, MLI students are limited to taking up to 12 semester hours each year for a total of 36 semester hours over the course of three to five years. Although MLI graduate students will take fewer hours than traditional graduate students, employee and student obligations can be very demanding. The program expects students to communicate with their mentors to determine how best to balance coursework, laboratory and research commitments. The program administrators encourage students and their mentors to hold frequent meetings with each other to coordinate the demands of students' coursework and ongoing research collaborations. MLI students who work outside VU/VUMC will be allowed to take more then 12 semester hours of coursework per year as long as a minimum GPA of 3.0 is maintained.
The MLI curriculum enables students, with the help of mentors and committee members, to plan a course of study in light of their talents, interests and professional objectives. MLI students must complete 36 semester credit hours while maintaining a minimum GPA of 3.0 to graduate. To complete 36 hours of credit, students will choose between two program tracks (Research Track or a Modified Research Track). Students who choose a Research Track will take 24 hours of didactic coursework and 12 credit hours in an area of research that lies outside their primary work responsibility. Students who choose a Modified Research Track will also take 24 hours of didactic coursework and 12 credit hours consisting of a combination of research and specialized techniques credits.
The VU/VUMC research community utilizes advanced or specialized technologies that are not traditionally found in most academic settings. Supercritical fluid chromatography, imaging mass spectrometry, single-cell mass cytometry1, high throughput phage display antibody production and characterization, and magnetic resonance imaging (MRI) represent some of the specialized technologies that MLI students have received instruction in, training on, or have published about as first authors as part of their Modified Research Track requirements. There is a growing demand for individuals who possess the skills needed to utilize these and other technologies (e.g., high throughput drug screening) to address academic, health care and industrial research needs.
Since its inception in 2004, more than 70 students have received their master's degree in laboratory investigation from Vanderbilt University School of Medicine. Learn more about the program on its website.
Contact: Ray Mernaugh