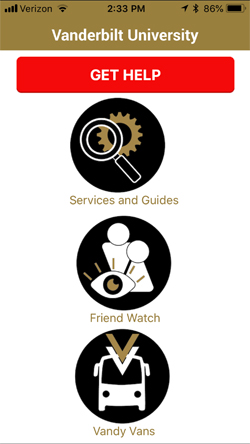 SafeVU, the safety app launched by Vanderbilt University Public Safety in fall 2015, is getting a makeover.
The new version of the app will keep all of the same features, such as anonymous reporting, emergency calling, and the services and guides, but will include a few more features and improved aesthetics, as well as be even more user friendly.
The existing SafeVU app will expire on June 30. The new-and-improved app (still "SafeVU" in app stores*) will be available on July 1 and will require existing SafeVU users to delete the old app and download the new one.
Stay tuned for more information in the next few weeks.
*SafeVU is only available through Google Play and the Apple Store.