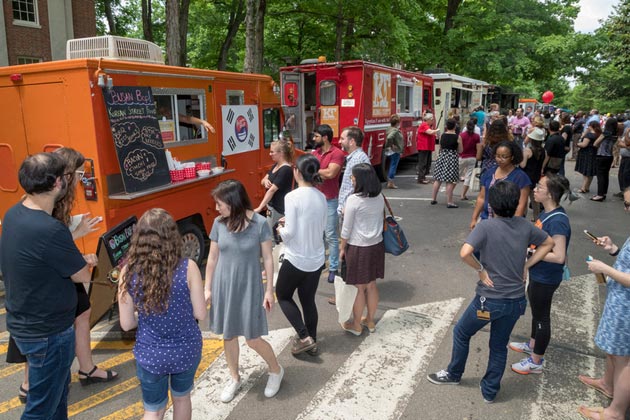 Thousands of faculty and staff members attended Vanderbilt University's first independently hosted Employee Appreciation Picnic: Under the Big Top Tuesday on Magnolia Lawn. Volunteers greeted employees as they made their way through the big top playing games, taking selfies and visiting the dozens of vendors.
For the first time, staff and faculty were able to choose from a diverse menu offered by 16 different food trucks. After lunch, employees visited booths to enter in giveaways and pick up swag. Many also enjoyed games of corn hole, hula hoop, air guitar and pop-a-balloon. PeeWee the Juggling Stilt Walker heightened the fun, while Suzie the Tarot Card Reader added to the circus-themed atmosphere.
Special thanks to Vanderbilt's Emergency Preparedness team for notification of the impending lightning storm. Attendees were ushered to the nearest buildings for safety. After only 20 minutes had passed, event coordinators received the all-clear and the festivities resumed.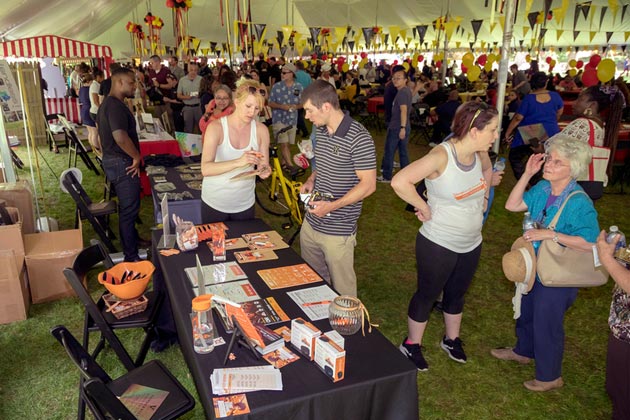 Human Resources would like to congratulate all of the contest winners and those who won prizes in the vendor drawings. If you missed the picnic but want to view photos of the event, visit the Employee Appreciation event gallery. Check out the Employee Appreciation homepage for upcoming events.