New leadership at the Central Library
by
Ann Marie Deer Owens
May. 16, 2018, 3:26 PM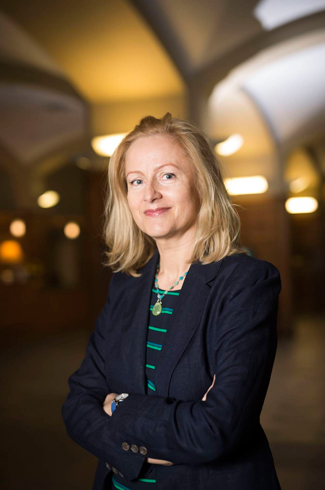 Kasia Gonnerman is the new director of Vanderbilt University's Central Library.
She came to Vanderbilt in April from St. Olaf College Libraries, where she served as head of research and instruction for the past decade.
"Kasia brings a deep appreciation of liberal arts education and broad experience working with faculty and students on research and instruction," said University Librarian Valerie Hotchkiss. "She is full of new ideas for ensuring that the libraries remain central to the educational mission at Vanderbilt. We are thrilled to have her at the helm of our largest library on campus."
At St. Olaf, Gonnerman gained significant experience in creative collaboration among campus partners and consortia of higher education, most recently through the Mellon-funded Future of Publishing Series on open educational resources and publishing in open digital platforms.
Among other responsibilities, she monitored and evaluated trends and developments relevant to academic libraries with regards to research, instruction and public service.
Gonnerman earned a master of arts in English linguistics with a specialization in American literature from Adam Mickiewicz University in Poznan, Poland, where she also taught as a senior lecturer. She later received a master of library and information science from Dominican University in River Forest, Illinois.
She is fluent in English, Polish and Russian.