Media Inquiries
Latest Stories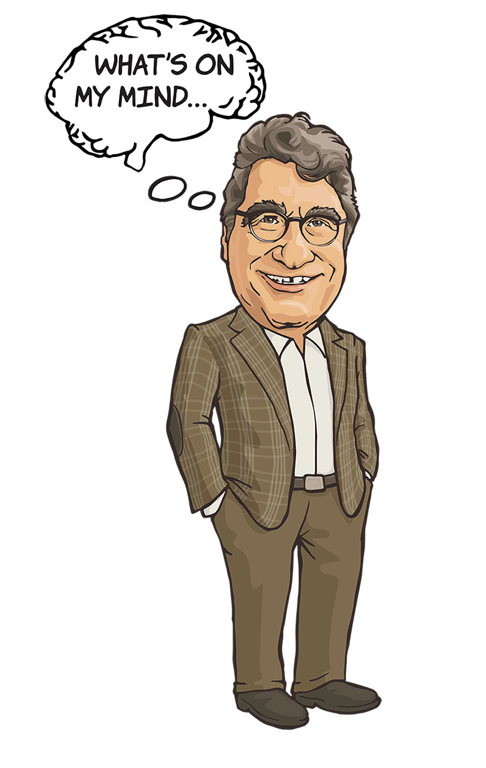 Looking around campus, the signs of Commencement Week are everywhere. The stage on The Commons lawn from The Party last night. The crowds of soon-to-be graduates headed to Memorial Gym today with their families and friends in tow to hear our Senior Day speaker, international human rights lawyer Amal Clooney. Tens of thousands of chairs set up for tomorrow's Commencement exercises. The very air seems sparked with excitement, anticipation and perhaps a little trepidation.
It is no coincidence that we choose to call this important moment "Commencement," for it is not an ending, but truly a beginning, a start. Commencement is the first page in a new chapter for our graduating students, and they are forever changed because of this unique community we call Vanderbilt.
Every year, I can't help but feel a parental sort of pride, shaking the hands of our newest graduates as they accept their diplomas. I know the hard work and late nights they've invested in pursuing their hopes and dreams. It's a privilege to share this symbolic milestone with each of them.
A Vanderbilt education is a transformational experience, so much more than a four-year transaction of lectures and exams where a diploma is provided when the sufficient number of credits is attained.
A Vanderbilt education is designed to drive innovation, creativity and passion. We challenge our students in and out of the classroom because we know when students think critically and struggle productively, they engage in a powerful type of learning that helps them uncover their true calling. Being a Commodore is a full-on 24/7 experience.
I am so proud of the remarkable students who will graduate tomorrow. Each one has followed a unique educational path that positions them for their future and propels Vanderbilt's mission of serving humanity and making the world a better place. Students like Yalun Feng, who looked beyond science to solve environmental problems and helped bring ofo's yellow bikes to campus. Or Phillip McGloin, who found a way to translate his passion for basketball into a career path that melds academics and athletics. Or Alexandra Doten, who unearthed her passion for blending science and education when she failed an astronomy test.
In these ways and more, the Class of 2018 has left their mark on the university as researchers, as entrepreneurs, as artists and as leaders. They step into a world ready for their ideas and their compassion, bolstered by our global network of alumni nearly 140,000 strong. Our Alumni Association offers graduates myriad opportunities to stay connected—through chapter events, volunteering, networking, Reunion, advising and mentoring students, and more. Being Vanderbilt for Life anchors them to our beloved community.
At Commencement, perhaps even more than at any other time of year, I am reminded of the power of optimism. It was optimism that drove these students to apply to one of the most competitive universities in the nation. It was optimism that they would prevail that fueled their years of study. It was optimism that lifted them up when obstacles attempted to bring them down; and it is optimism that will take them forward, no matter what life throws their way. Indeed, I hold a deep and abiding belief that optimism is the secret ingredient that drives progress both at this incredible university and around the world.
I am confident that tomorrow's graduates will go into that first job after graduation and realize there is still so much to learn, more people to meet, more viewpoints to understand. That is as it should be. I want them to be unafraid, to embrace the uncertainty, to lean into it with joy, knowing that thanks to Vanderbilt, they are well-prepared for the journey ahead.
"What's On My Mind" is a regular column from Vanderbilt University Chancellor Nicholas S. Zeppos on the life, people and mission of Vanderbilt University and issues affecting higher education today. Share your thoughts at chancellor@vanderbilt.edu.