Media Inquiries
Latest Stories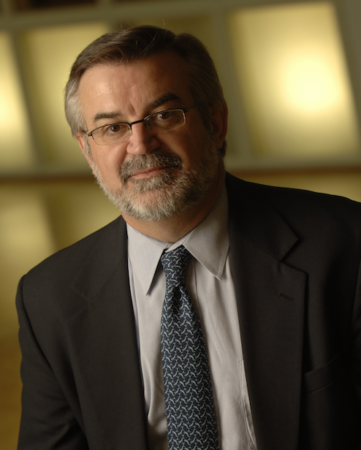 Despite external shocks like Brexit, the rise of Donald Trump and the threat of war—nuclear and trade—global financial markets have appeared almost eerily calm over the last two years.
Part of the reason for this perceived market tranquility may lie in the vast proliferation of exchange traded products (ETPs), such as low-cost index funds and investment tools claiming to guard against sudden market plunges.
Yet, as these products gain in popularity, finance scholars and industry professionals are starting to ask if they may include hidden risks for investors. How well do these products really track their underlying investments? Are they hampering competition between public companies? How will exchange-traded products shape markets for crypto-currencies such as bitcoin?
These are some of the topics that will be discussed at Vanderbilt University's 2018 Financial Markets Research Center (FMRC) conference, scheduled for Friday, May 18. This year marks the 30th anniversary of the event, which will feature a mix of top academic researchers and financial services executives.
Among those scheduled to speak are:
"In my own work on volatility and risk, I have seen how an explosion of exchange-traded products is changing investor behavior, often not for the better," said Robert E. Whaley, Valere Blair Potter Professor of Finance at Vanderbilt, and director of the FMRC. Whaley also developed the market volatility index (VIX) for the Chicago Board Options Exchange in the mid-1990s. "Each year, the FMRC provides a valuable forum for scholars and industry executives to discuss the most pressing topics in finance. I look forward to hearing findings from others as they continue to explore effects, and possible risks, of exchange-traded products."
M. Eric Johnson, dean of Vanderbilt's Owen Graduate School of Management, said he is pleased to welcome FMRC participants to Nashville again this year.
"Over the past 30 years, the FMRC has built a one-of-a-kind annual conference that blends the best of academic scholarship in finance with the real-world experience of those working in the industry," Johnson said. "There are few other gatherings like this anywhere and we are lucky to host it at Vanderbilt each spring."
Media are invited to attend the FMRC.