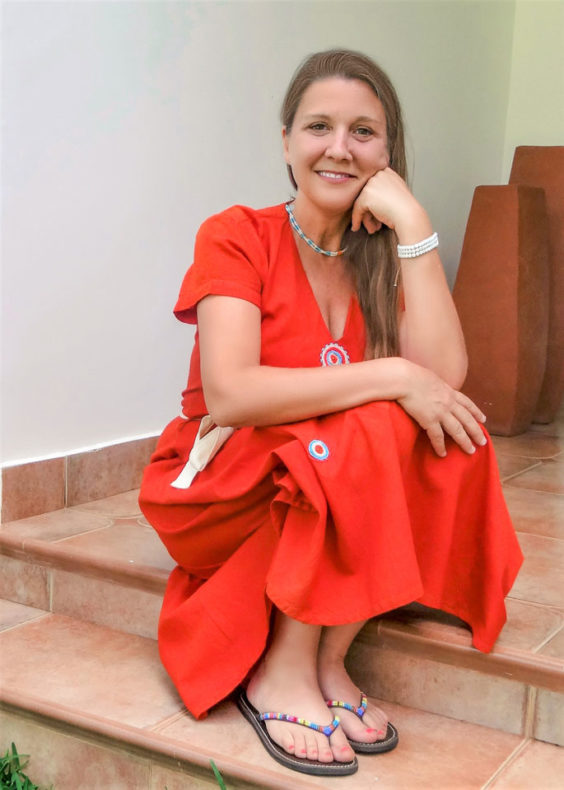 By Jane Sevier
Veteran nonprofit strategist and social venture entrepreneur Laura Ponte Chauvin will be honored by Vanderbilt's Peabody College of education and human development with the 2018 Distinguished Alumna Award during Commencement May 11. Chauvin has built successful nonprofit partnerships and organizations in higher education, agriculture, environmental sustainability, women's health, professional sports and the arts.
Chauvin graduated from Peabody in 1987 with a bachelor of science in human and organizational development and received a master's degree in human resource management at Washington University in St. Louis.
During Chauvin's 18-year professional career at Washington University, she led the Alumni Association and other critical programs, helping to expand participation in programming and philanthropy to new levels. As the founding chief development officer for the Donald Danforth Plant Science Center (now the world's largest independent plant science center), Chauvin directed fundraising that eclipsed the center's goals, and supporters' understanding of and actions to address global nutrition challenges increased. Under her leadership, the center's endowment grew to more than $225 million.
Today, Chauvin works one-on-one with nonprofit clients throughout the United States and internationally, leveraging partnerships between the public and private sectors. Her clients include leading nonprofits, universities, professional athletes and private philanthropists.
"The Peabody experience and culture—collaborative, nurturing and cutting edge—made it a safe place to step out and find your strength, supported by caring faculty to help you succeed," says Chauvin, who chaired Vanderbilt's fifth, 10th and 25th reunions for her class.
The first social venture she founded in 2014—Her Best Foot Forward Sandals—allows Chauvin to work with a team of Tanzanian women artisans who create hand-beaded leather sandals sold around the world. Proceeds facilitate girls' education and large-scale community water projects in Tanzania. With NBA All-Star Dwight Howard, Chauvin recently established Tanzania's first micro-production facility for 100 percent biodegradable sanitary pads. UhuruPads employs a team of women to produce the pads and serve as community representatives for basic menstrual health and hygiene. Providing pads, undergarments and hygiene education often helps middle and high school girls maintain their progress in school.
"Peabody College seeks to instill in its graduates an ethic of service and altruism, and these are well embodied in the career and commitment of Laura Chauvin," said Camilla P. Benbow, Patricia and Rodes Hart Dean of Education and Human Development at Peabody. "We are proud to honor her as Distinguished Alumna."
Dividing her time between St. Louis, Missouri, and Louisville, Kentucky, Chauvin loves spending time with her husband, Judge McKay Chauvin, BA'86; two daughters, a son, and many rescued dogs.