Media Inquiries
Latest Stories
MyVU has profiled 14 members of the Class of 2018. We're featuring their stories in the lead up to Commencement on May 11.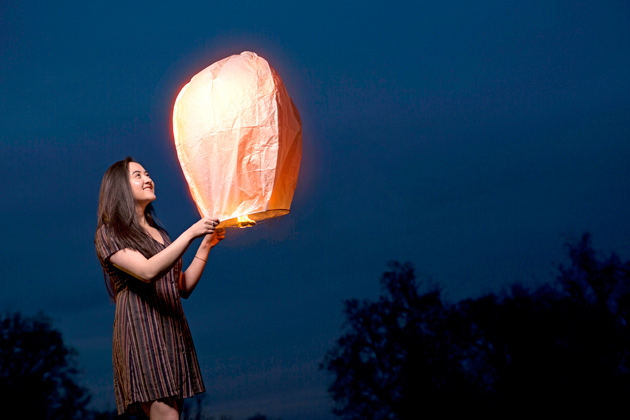 Kelly Perry believes in the power of stories—writing them, collecting them and sharing them to strengthen community.
When Perry, who was raised in Chiang Mai, Thailand, by a Thai mother and an American father, first arrived at Vanderbilt, she was in awe of the stately buildings and manicured grounds of the American campus. But she missed the sights and sounds of home.
"The transition to Vanderbilt was very difficult," she remembers. "Because of my half-Thai, half-American background, I felt like I didn't completely fit in with international students, nor did I feel completely American either.
"The process of coming to 'own' my new space was through storytelling," Perry said. "I told a hall mate about my favorite Thai festival, Loi Krathong, which is when lanterns are released to symbolize new beginnings. After telling that story I felt so uplifted, and little by little I began to talk more about my culture and my background."
Perry joined the Multicultural Leadership Council and founded Lanterns, a cohort of international students who come together to tell stories about their lives, their transition to Vanderbilt, and what home means to them. The group hosts an annual showcase where the students share their stories with the rest of campus.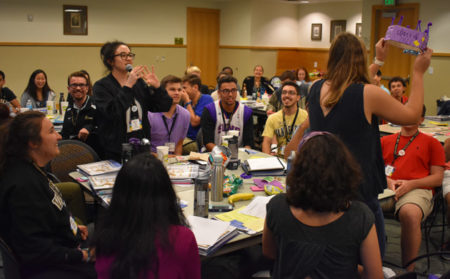 As a sophomore she joined VUcept, a peer mentoring organization that helps new students through their transition to the Vanderbilt community. "VUcept molded me into who I am today," said Perry, who served as vice president of the organization this year. "It taught me the power of community and mentorship and provided me with the confidence to own my space and create positive change."
A Cornelius Vanderbilt Scholar who is triple majoring in English, neuroscience and medicine, health and society, Perry said that storytelling has also played an important role in her undergraduate research. A class called "HIV/AIDS in the Global Community" taught by Assistant Director of Medicine, Health and Society JuLeigh Petty inspired Perry to create an independent research project looking at the roles gender inequality and Buddhism play in HIV- and AIDS-related stigma in her native Thailand. She interviewed more than 200 people living with HIV/AIDS in the country last summer. Now she's working with Research Assistant Professor of Medicine Aaron Kipp of the Vanderbilt Institute for Global Health to analyze the data for publication in a public health journal.
"I don't want to limit the data to academia, so I'm working in one of my classes, "New Media" with [Assistant Professor of English] Haerin Shin, to conceptualize how I can best use technology to tell these stories, putting them on a platform so that anyone can access them," Perry said.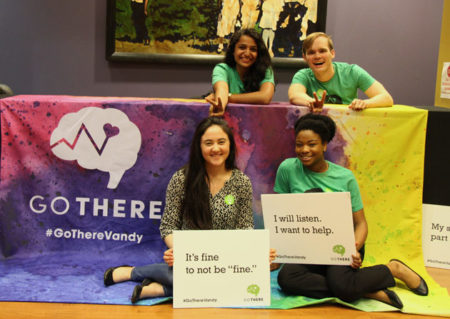 Perry plans to pursue either a master's degree in public health or attend medical school in the future. With her focus on bridging interdisciplinary research with the public good, it's no surprise she caught the attention of the Vanderbilt Institute for Clinical and Translational Research, which offered her a job immediately following graduation.
"I'll be working on multiple projects that exist at the juncture of clinical research and community engagement," she said, "which is exactly where I want to be in these next few years in order to learn more about the public health field and where I fit in."