Media Inquiries
Latest Stories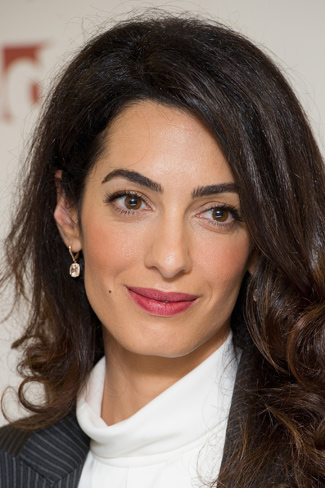 British human rights lawyer Amal Clooney—who specializes in public international law, international criminal law and human rights at London's Doughty Street Chambers—will receive Vanderbilt University's prestigious Nichols-Chancellor's Medal on Thursday, May 10, when she addresses graduating seniors and their families during Senior Day.
The entire Vanderbilt community is invited to hear Clooney speak beginning at 11 a.m. in Memorial Gym. Doors at Memorial Gym will open at 9:30 a.m.
Chancellor Nicholas S. Zeppos will present Clooney with the Nichols-Chancellor's Medal, one of Vanderbilt's highest honors. It is given each year to an individual who defines the 21st century and exemplifies the best qualities of the human spirit. It was created and endowed by Vanderbilt Law School graduate Ed Nichols and his wife, Janice, in honor of Edward Carmack and Lucile Hamby Nichols. Previous recipients include Laura Bush, Doris Kearns Goodwin, Khaled Hosseini, Toni Morrison, Soledad O'Brien and Muhammad Yunus.
Senior Day on May 10 precedes Vanderbilt's annual Commencement ceremony for graduating seniors scheduled for Friday, May 11, and is a highlight of three days of activities honoring graduates, their families and friends. For more information about Senior Day and other events, visit Vanderbilt's updated Commencement website.