From drones that exchange batteries with other drones mid-air to a solar-powered pump for a Kenyan school, School of Engineering seniors delivered answers to some of engineering's most perplexing issues this week.
Sixty teams of graduating seniors packed the Student Life Center for the school's annual Design Day on April 23, inviting hundreds of advisers, professors and fellow students to see their work. It also gave the students an opportunity to explain in plain language what they'd accomplished with their yearlong projects.
"Basically, the refueling drone has a new battery, and it flies up to the payload drone," said Samvrutha Tumuluru, who double-majors in electrical engineering and biomedical engineering. "They touch, and the drones actuate their motors and switch batteries, and then the refueling drone detaches from the payload drone and returns to the ground."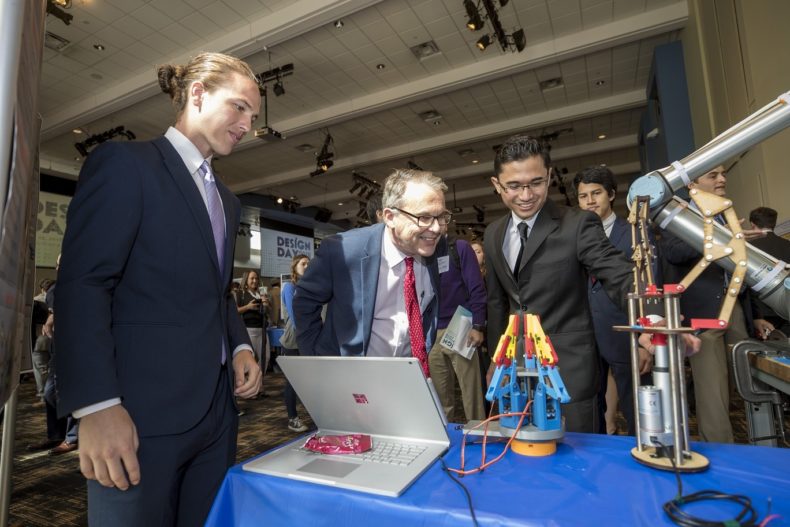 Accomplishing that, she explained, required not only creating a mechanical system to switch out the batteries, but an electrical one to be sure the power switch was instantaneous.
Those sorts of considerations are integral to the event, said Tom Withrow, assistant dean for design and associate professor of the practice of mechanical engineering.
"We always try to get students thinking about real-world projects with real-world constraints, consequences and applications," he said.
Corporate sponsors support teams and own the intellectual property produced.