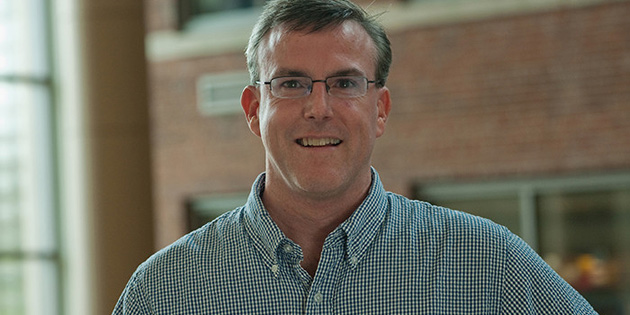 Vanderbilt has chosen a seasoned mental health administrator as the inaugural director of the new University Counseling Center, Provost and Vice Chancellor for Academic Affairs Susan R. Wente announced today.
Psychologist Todd N. Weinman, currently director of the University of Vermont Counseling and Psychiatry Services in Burlington, will join the Vanderbilt community this summer. He brings nearly 25 years of experience in collegiate counseling, including experience with multidisciplinary health, wellness and counseling programs.
"Todd is a proven leader in directing an integrated network of care for student communities," Wente said. "He will be an excellent partner as we transform our network of support for students, providing the right care at the right time and advancing the understanding of mental health and mental illness across our campus community."
Wente noted that the new model of care was developed with extensive input from student and faculty communities, including findings from the Healthy Minds survey and the Strategic Plan for Vanderbilt's Mental Health and Wellbeing by the Chancellor's Strategic Planning Committee.
Weinman is also experienced in developing safe, welcoming environments that help students break down the stigmas that can surround mental health issues. The need to address stigma was noted in both the Healthy Minds and chancellor's committee reports.
"I am extremely grateful for the opportunity to be joining the Vanderbilt community, where health and wellness are clearly such important and visible institutional priorities," Weinman said. "I am excited about working closely with the UCC staff and Dean of Students team as well as other campus and community partners to provide holistic, inclusive and accessible mental health and prevention services to support the academic and personal success of Vanderbilt's amazing students."
Weinman received his bachelor's degree in psychology in 1987 from the University of Virginia. He earned both his master's and doctorate in clinical psychology from the Widener University Institute for Graduate Psychology in 1992 and 1993, respectively.
He has been with the University of Vermont counseling service in roles of increasing responsibility since 2003. He was also director of the Montclair State University Counseling and Psychological Services in New Jersey and held several roles in counseling services at State University of New York at Buffalo.
Under Vanderbilt's new model for mental health services, the UCC will replace the existing Psychological Counseling Center, as outlined on the PCC-to-UCC transition website. The newly created Office of Student Care Coordination, also opening in July, will direct undergraduate, graduate and professional students as well as postdoctoral fellows to the appropriate resources. For students, the comprehensive Student Care Network will comprise all health and wellness resources, including the UCC, the Center for Student Wellbeing and the VUMC-based Student Health Center.