Media Inquiries
Latest Stories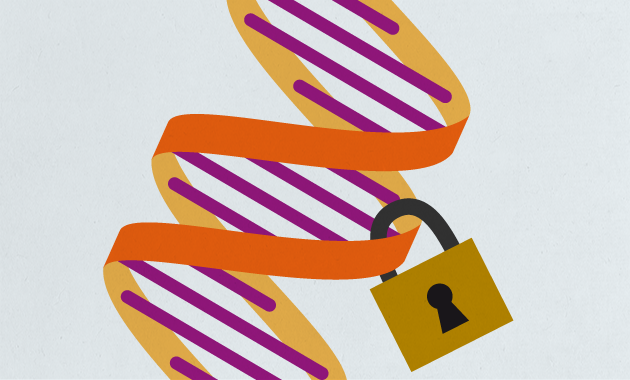 The Center for Genetic Privacy and Identity in Community Settings (GetPreCiSe) at Vanderbilt University Medical Center has set its annual workshop exploring privacy and genomics for Monday, April 30. The theme is "Genetics: the End of Privacy?"
Featuring presentations from top experts in the field of genetic privacy, the workshop will take place from 8 a.m. to 1:45 p.m. in the Board of Trust Room at the Student Life Center. It is open to the public, and breakfast and lunch will be served.
The workshop highlights the work of the GetPreCiSe Center. This year's keynote speakers are Dr. Lucila Ohno-Machado, chair of the Department of Biomedical Informatics at the University of California at San Diego, and Mark Rothstein, director of the Institute for Bioethics, Health Policy and Law at the University of Louisville. Vanderbilt faculty presenting work from the center will be Jay Clayton, the William R. Kenan Jr. Professor of English and director of the Curb Center; Claire Sisco King, associate professor of communication studies, cinema and media arts; Bradley Malin, professor of biomedical informatics and associate professor of biostatics; and Vanderbilt University Medical Center postdoctoral fellow James Hazel.
GetPreCiSe—a National Institutes of Health Center of Excellence in Ethical, Legal and Social Implications Research—was founded based on the observation that the debate about genetic privacy and identity has been based (a) on an incomplete understanding of the influences on the actors involved in genomics research and translation and (b) on possible, rather than probable, risks. Moreover, research has typically focused on what individuals say, effectively minimizing the role of community and social influences in shaping attitudes toward privacy.
GetPreCiSe integrates a diverse group of interdisciplinary scholars and community advisers to collaborate and develop a more comprehensive understanding of these worries and the factors that influence them, to model actual risks to privacy and identity, all of which will be used to inform policy.
Learn all about the GetPreCiSe workshop here >>
Contact: Rebecca Johnston, (615) 322-1953