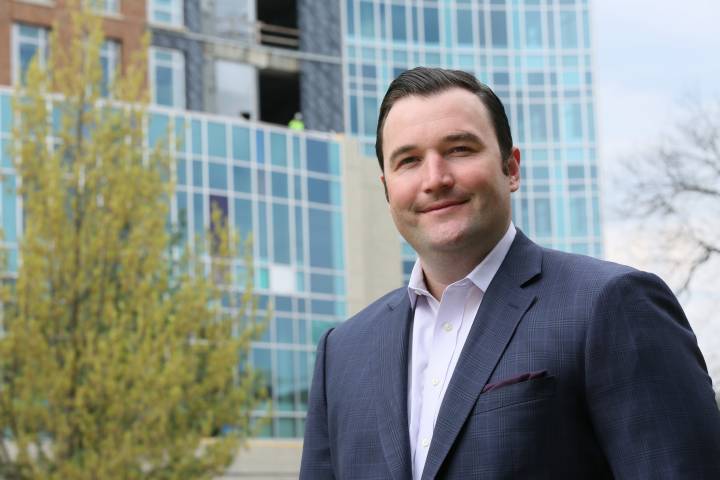 Robert Grajewski, the inaugural Evans Family Executive Director at the Wond'ry, has been named to the Nashville Business Journal's 40 Under 40 list for 2018.
In its citation the publication wrote: "Grajewski helped launch the Wond'ry, Vanderbilt University's new innovation center. Prior to this role, Grajewski, a serial entrepreneur and venture capital investor, got his first start in business when he co-founded Heritage Handcrafted with his childhood best friend in his Harvard University college dorm, and it grew into a preeminent designer and manufacturer of handcrafted furniture and gifts crafted from bourbon and whiskey barrels, partnering with numerous national retails and distilleries, including Total Wine & More, Nelson's Green Brier Distillery, Brown-Forman and Old Rip Van Winkle."
The Wond'ry is the epicenter for innovation and entrepreneurship at Vanderbilt University. Its three-story, 13,000-square-foot space, located adjacent to the new state-of-the-art Engineering and Science Building, facilitates trans-institutional collaboration among students and faculty from all schools, levels and disciplines.