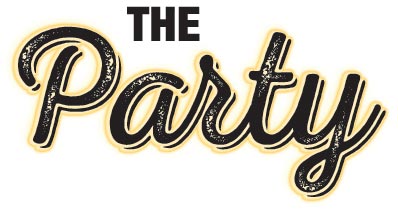 This year The Party—Vanderbilt's celebration of the year held during Commencement—has morphed into a genuine "all-in" student-hosted event.
The Celebrity Allstar Band, featured on Season 13 of The Voice, was selected by students as entertainment for the event. Students will act as ambassadors to guests, and Outstanding Senior Sam Edwards will serve as co-host on stage. Two 8-foot "postcards"—or senior message boards—will be posted at the event so graduates can leave messages for incoming freshmen.
And new this year, Vanderbilt students will have a chance to give back to the community they've called home for the past four years through their "Party with a Purpose" benefiting the Nashville Humane Association, which has been giving homes to lost and abandoned pets for nearly 75 years. Collection bins will be onsite at The Party for used towels, blankets, and any other items on the association's wish list. The student-designed flyer for Party with a Purpose can be found below.
THE PARTY
Wednesday, May 9, 2018
9 p.m.–midnight (doors open at 8:30 p.m.)
Commons West Lawn
For tickets and complete information about The Party 2018, click here.  >>
Contact: Natalie Figlio, (615) 322-2870