Media Inquiries
Latest Stories
---
---
Amitav Ghosh, a best-selling author whose work puts Asia at the center of global history, culture and environmental challenges, lectured on campus April 4 as part of Vanderbilt Asian Studies' 50th anniversary. Before his talk, Ghosh joined Chancellor Nicholas S. Zeppos on The Zeppos Report.
Ghosh, whose books have been translated into more than 20 languages, is the author of The Great Derangement: Climate Change and the Unthinkable. On the podcast he discusses why people are less interested today in issues surrounding climate change than 20 years ago.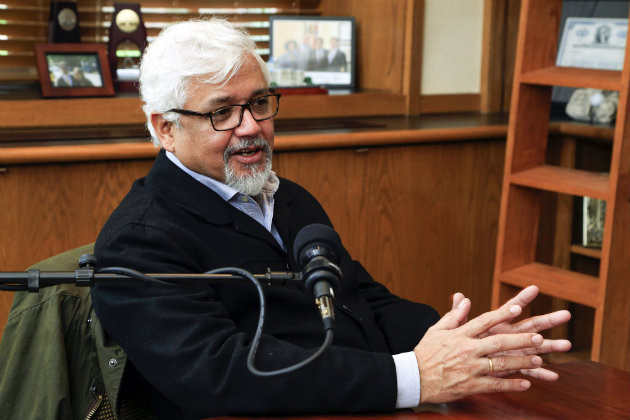 "For many years now we've taught young people that the economy will only get bigger," he said. "The world will produce more and more things. You'll have a bigger cellphone and car, for example. This other stuff (about climate change) doesn't fit into that framework."
Zeppos discussed with Ghosh how the effects of climate change might make high-priced real estate in U.S. locations near water—like Miami Beach or New York City—uninhabitable in just a few decades.
Their conversation also focused on how countries like China and India have taken steps to respond to the environmental impact of advances in industrialization. "China is a country which is actually adapting very, very fast," Ghosh said. "One of the reasons why that is happening is precisely because they see commercial opportunities." Ghosh stressed that Asian countries will not scale back on industrialization until the West does.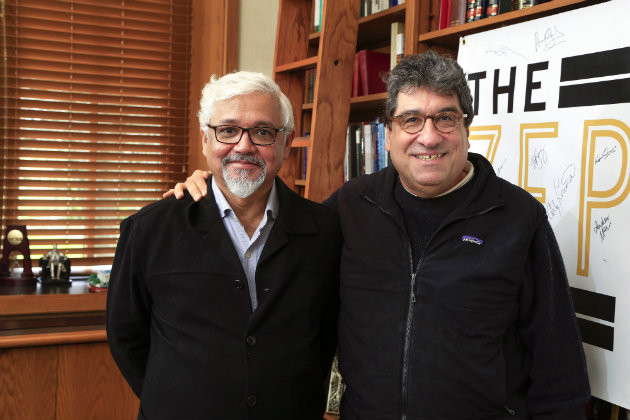 Ghosh—who divides his time between homes in Brooklyn, New York; Kolkata (formerly Calcutta) and rural Goa state, India—noted that he has warned his own mother about the dangers of living in a high flood-prone area. She looked at him like he was "mad" to even suggest moving somewhere else. Ghosh said that is the problem all of us face in dealing with climate change: inertia.
The podcast is available on SoundCloud, Stitcher, Google Play, iTunes, YouTube and The Zeppos Report website.