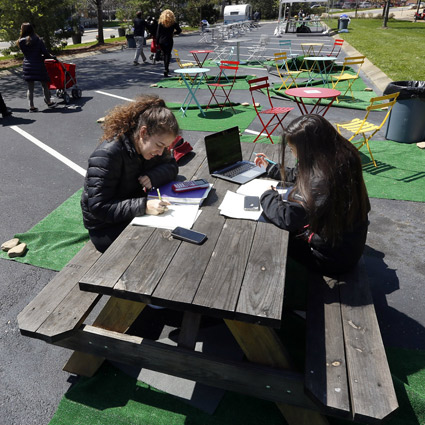 The FutureVU team held its last pop-up park event for the 2017-18 academic year at the Central Neighborhood April 2-6. Students, faculty and staff enjoyed outdoor seating and participated in various programs throughout the week. Events included food trucks, a movie night under the stars and a "plant your own succulent" event.
The site of the park sat adjacent to Branscomb Quadrangle, the E. Bronson Ingram Studio Arts Center and the Engineering and Science Building. A portion of Garland Avenue also was used to develop a temporary "complete street" highlighting potential streetscape enhancements on campus.
The university plans to continue studying the Central Neighborhood and closely align changes to the area with FutureVU's guiding principles.