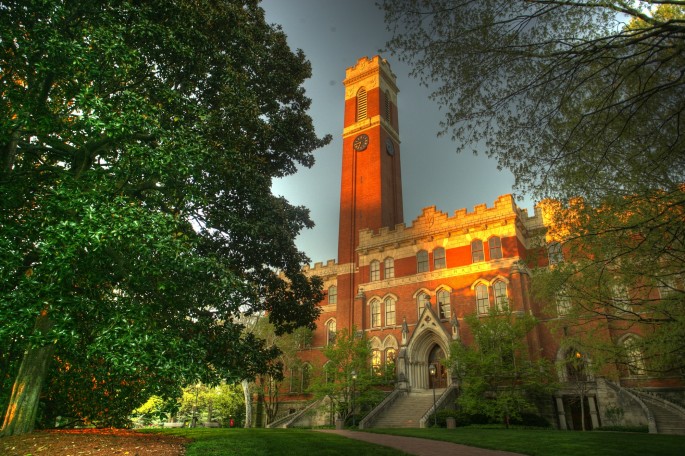 The Business of VU program is accepting applications for its second cohort in fall 2018, offering the Vanderbilt community an educational opportunity to learn about the business operations of the university and higher education as a whole.
The program, sponsored by the Office of the Vice Chancellor for Finance, launched in fall 2017 and welcomed a great group of faculty, staff and students who participated in six informative sessions focusing on the higher education model and how Vanderbilt operates to leverage resources in support of the academic mission.
In its second year, the program is being expanded to nine sessions. Topics planned for the fall include: a higher education overview; global impacts on higher education; the history of higher education in the U.S.; the economics of Vanderbilt; financial services, debt and fundraising; university endowment and tax; peer school comparisons and student life; admissions, financial aid and university rankings; legal issues, research and innovation; and university safety and administration. Applicants are asked to commit to completing readings in advance and attending and participating in each two-hour session
The course will be held on Wednesday evenings beginning late August and running through early December.
Applications are due June 1, and participants will be notified in early July. The program cohort will be selected to represent a diverse set of campus perspectives, and is limited to 30 participants to ensure an engaging experience. Applications will be considered based on level of interest, background of experience and commitment to Vanderbilt University. Those not selected in this cohort will be considered for a future Business of VU program.
Please direct inquires to BusinessofVU@vanderbilt.edu.