Vanderbilt Libraries host inaugural Edible Books Festival
by
Ann Marie Deer Owens
Apr. 4, 2018, 8:49 AM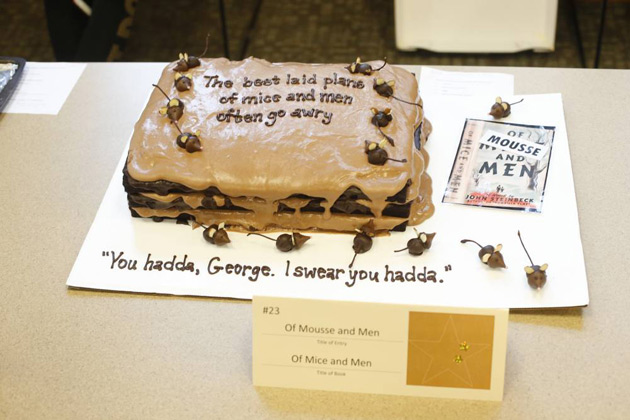 The delightful worlds of food and books came together on the Vanderbilt campus April 2 for the Vanderbilt Libraries' first Edible Books Festival.
Faculty, students and staff—several working in teams— submitted 46 entries that were made from anything that can be eaten, including cake, bread, crackers, gelatin, fruit, vegetables, candy and more—as long as it could be displayed for a few hours without melting or spoiling.
Participants let their imaginations run free to create edible works of art inspired by a favorite book or author. The entries were then displayed at the Vanderbilt Central Library Community Room.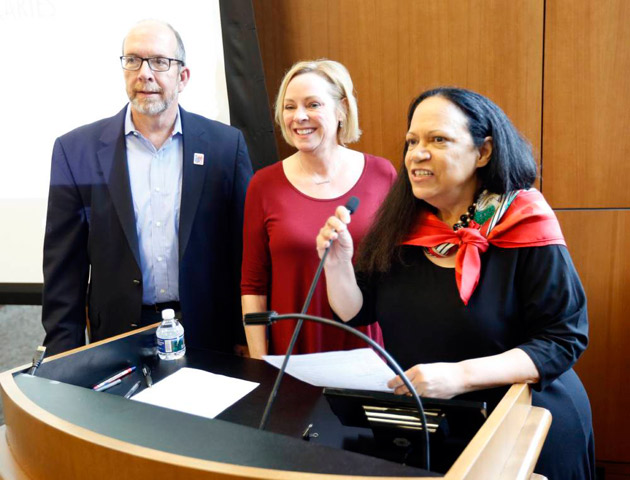 Judging the entries were Alice Randall, Vanderbilt writer-in-residence and co-author of Soul Food Love; Kent Oliver, director of the Nashville Public Library; and Sallie Swor, a Nashville food blogger and the author of You're Grown – Now You Can Throw a Party. They noted that theirs was a difficult job given the excellence of so many entries.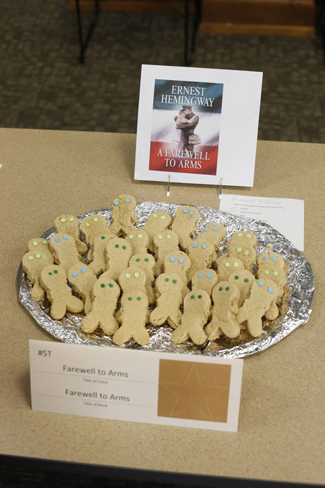 Most Creative: Give a Mouse a Cookie
Best Depiction of a Classic: Lard of the Flies (Lord of the Flies)
Best Depiction of a Children's Book: Hobbiton
Best Nashville or Southern Theme: Moonpie Sonata
Best Team Entry: Alligator 
Funniest/Punniest: Farewell to Arms
Most Appetizing: Of Mousse and Men (Of Mice and Men)
Judges' Choice: Hornbook
People's Choice: The Smallest One Was Madeleine
Following the judges' remarks, everyone was invited to "eat the books."
University Librarian Valerie Hotchkiss, who spearheaded the festive event and has been involved in previous ones, said she's looking forward to hosting an even bigger edible book festival next year.