Terryl Hallquist to direct her last Vanderbilt production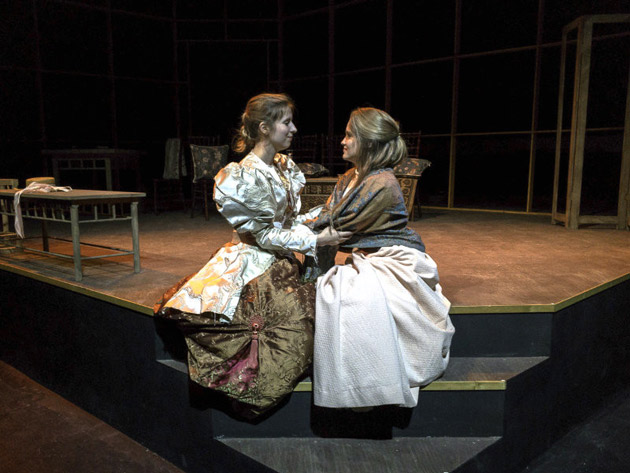 Vanderbilt University Theatre will close its 2017-18 season with Mrs. Warren's Profession, a late Victorian-era play by George Bernard Shaw that remains as relevant as ever on issues involving women and gender equity.
The production, directed by Terryl Hallquist, associate professor of theatre, will be in Neely Auditorium at 8 p.m. April 5-7. The final performance will be a Sunday, April 8, matinee at 2 p.m.
Mrs. Warren's Profession focuses on a former prostitute—turned brothel owner— and her strained relationship with her disapproving daughter.
"Shaw is one of my favorite playwrights," said Hallquist, who is directing her last production before becoming an emerita professor in August. "In Mrs. Warren's Profession, he explores an idea that has always intrigued me—how gender operates in the marketplace. Shaw suggests that gender under capitalism distorts gender identity."
During Shaw's lifetime there were few opportunities for women to make a living wage, and lower-income women often supplemented their income with prostitution just to be able to pay their bills.
"Women today certainly have more promising career paths, but global issues like sex trafficking and the #metoo movement speak to the continued relevance of Shaw's play," Hallquist said.
Members of the cast are Jessica Meyer in the role of Mrs. Kitty Warren; Mary Marguerite Hall in the role of her daughter, Vivie Warren; Alex Schecter in the role of Praed, a friend of Mrs. Warren's; Barton Christmas in the role of Sam Gardner, a minister and possibly Vivie Warren's biological father; Ian Gile in the role of Frank Gardner, the minister's son; and Cole Carlin in the role of Sir George Crofts, Mrs. Warren's business partner.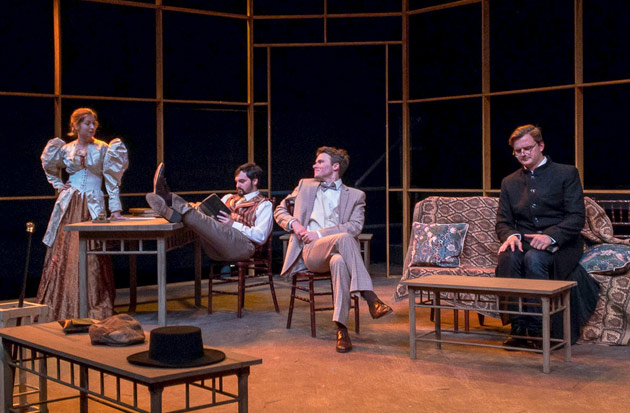 Hallquist emphasized that Shaw had tremendous challenges getting the play produced, as the material was deemed by censors to be too controversial for the public. "The play actually premiered in 1902 in a private British club with a scrappy group of actors," Hallquist said. "Some interesting photos have been preserved that we are using for inspiration with our production, with a set that looks like a small music hall."
Alexandra Sargent Capps, senior lecturer in theatre, created the costumes for the cast of three seniors and three first-year students. Senior Mary Smith serves as lighting designer, while Phillip Franck, associate professor of theatre, created the scenery. Matthew Stratton, senior lecturer in theatre, is the technical director.
"We are striving to keep the play somewhat similar to the original production—a fairly barebones set that will let the characters 'shine' with their arguments and messages," said Hallquist. Senior Emma Dwyer is assisting her with the design of a pre-show featuring student performances and adding to the "club atmosphere" of the production.
Hallquist joined the faculty in 1985 with her husband, Jon Hallquist, who also will become an emeritus professor this summer. "We have wonderful memories of starting out in a single job-sharing position in the theatre department before eventually becoming tenured professors," she said. "As a matter of fact, the year I arrived on campus I performed the lead role in Candida, another Shaw play, for a community production. VU Theatre also has a rich history of performing Shaw's works, so things really do come full circle."
General admission for Mrs. Warren's Profession is $10. There are reduced prices for students. Reserve tickets here, or pick them up at the Sarratt Box Office.