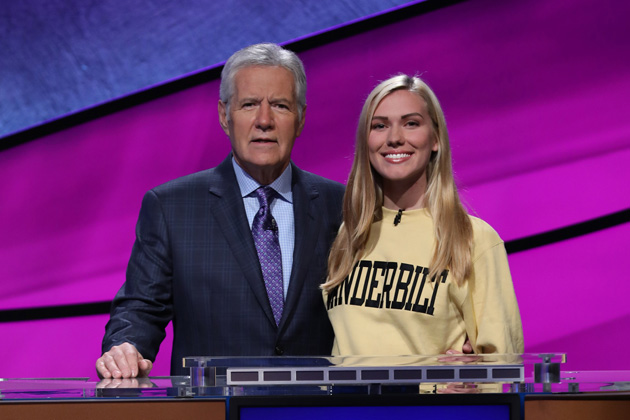 Carsen Smith, a College of Arts and Science senior from Jacksonville, Florida, will represent Vanderbilt University in the Jeopardy! College Championship April 9–20. Smith, a cinema and media arts major, is one of 15 students from universities across the United States competing for $100,000 and an automatic berth in the next Jeopardy! Tournament of Champions.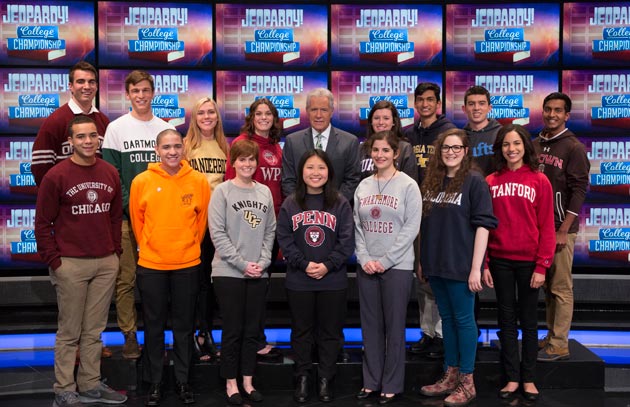 The 2018 College Championship contestants (in alphabetical order):
Josie Bianchi, a sophomore at Stanford University
Thatcher Chonka, a sophomore at the University of Oklahoma
Dhruv Gaur, a freshman at Brown University
Jordan Goodson, a senior at Columbia University
Rishab Jain, a freshman at the Georgia Institute of Technology
Patricia Jia, a senior at the University of Pennsylvania
Harry Kioko, a senior at the University of Chicago
Sheldon Lewis II, a sophomore at the Rochester Institute of Technology
Rebecca Rosenthal, a sophomore at Swarthmore College
Alli Ross, a sophomore at Worcester Polytechnic Institute
Hannah Sage, a sophomore at the University of Central Florida
William Scott, a freshman at Tufts University
Carsen Smith, a senior at Vanderbilt University
Eric Thorpe, a senior at Dartmouth College
Caroline Trammell, a junior at Furman University
Jeopardy! and its host, Alex Trebek, are in their 34th season in syndication. With 23 million viewers each week, Jeopardy! is the top-rated quiz show on television and has received several awards and distinctions over the course of its 30-plus-year run, including the 2017 Emmy for Outstanding Game Show.
For more information, visit Jeopardy.com.