---
---
Best-selling author and host of MSNBC's Hardball Chris Matthews visited campus March 27 for a Chancellor's Lecture. Before the event, he joined Chancellor Nicholas S. Zeppos to record the latest edition of The Zeppos Report.
Matthews' new book, Bobby Kennedy: A Raging Spirit (Simon & Schuster, 2017), explores unifying characteristics of the politician during tumultuous times in history. On the podcast, he notes differences between Kennedy and the rest of his famous family.
"What I like about Bobby is that he rode the crossover point," Matthews said. "He would say that we need law and order, but we must also look out for the people that the system is tough on."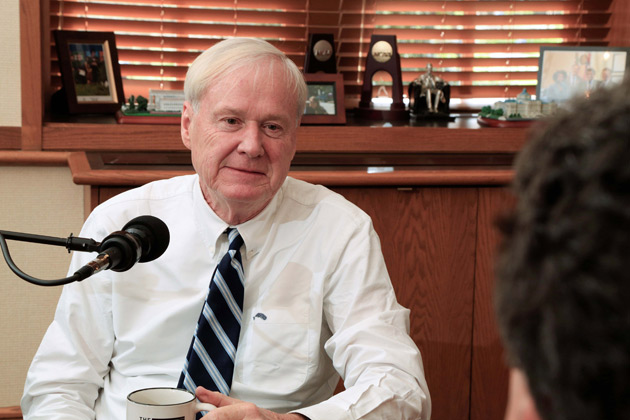 Zeppos and Matthews discuss the changing dynamics of American politics over the past decades and the pendulum effect that often takes place in election cycles. Matthews describes each change in the presidency as a reaction to what came before. To him, the election of Donald Trump is no different.
"A lot of the division that we see today started in 1968. Since then, we've always been trying to fix the problem," Matthews said.
When Zeppos asked about the state of the media today, Matthews seized the opportunity for some self-reflection.
"Television news today is a modern version of the old afternoon newspaper op-ed pages. You head home after work and everything from the day is there, right in front of you."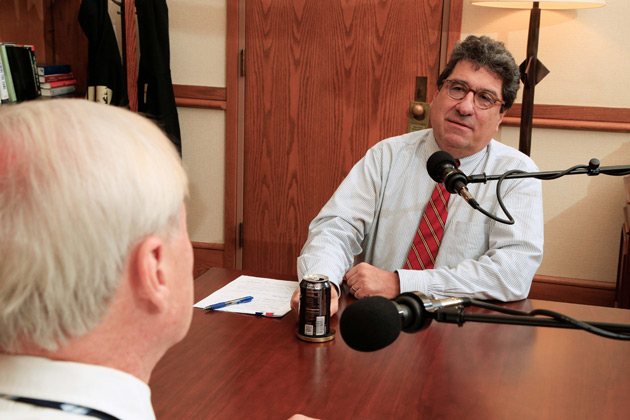 The podcast is available on SoundCloud, Stitcher, Google Play, iTunes, YouTube and The Zeppos Report website.