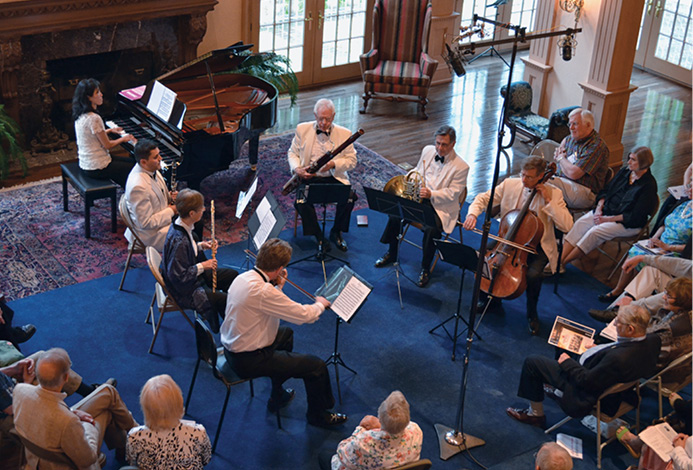 Some people believe the life of a musician is that of a nomad, traveling the world and playing in all kinds of venues. However, James Berkenstock, BMus'64, is one who took root.
At the end of June, he retired after 50 years playing bassoon with the Lyric Opera of Chicago—48 of those years as principal bassoonist.
"It's thrilling to be part of such a big, wonderful operation like the Lyric Opera," Berkenstock says. "Over the years I've played with virtually all the big stars of the operatic world. Pavarotti sang with us many times, as has Plácido Domingo and Renée Fleming."
He loves the repertoire, too, especially the Mozart operas. "They're such works of genius, and they have wonderful bassoon parts," he says. "There's almost nothing I don't like to play—the Italian repertoire and Wagner. I've played the entire Ring Cycle [of four operas] three times."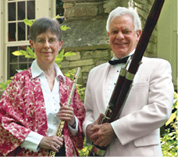 Berkenstock, who moved to Nashville as a junior in high school, was first a saxophone player, becoming familiar with Peabody as he played in solo and ensemble contests on campus. In high school, he headed his own dance band, which included Frank Kirchner, BME'67, MA'70, retired adjunct associate professor of saxophone.
He chose to study at Peabody because "I knew I would have to go a long way to find something better than what was right under my nose," he says. He studied saxophone with Don Cassel, MA'53, who also taught at the Blair School of Music, and with Stephen Sefsik, BMus'58, MMus'59, one of the original members of the Blair Woodwind Quintet. Berkenstock graduated with a music degree from Peabody in 1964, the same year the Blair School of Music opened as an independent school. It was while pursuing his master's degree at Northwestern University that Berkenstock switched to the bassoon, which he had studied since eighth grade.
"The bassoon is a mainstay of the orchestra," he says. "There are few parts for saxophone, and I played them as an extra in the Nashville Symphony when I was there."
In retirement, Berkenstock, who also is an emeritus professor at Northern Illinois University, is busy with the Midsummer's Music Festival in Door County, Wisconsin. He serves as artistic director of the festival, which he co-founded in 1991 with his wife, Jean, former principal flutist with the Lyric. There they bring chamber music, a focus of his music history research, to art galleries, churches, private homes and other intimate settings in an effort to educate audiences about the wide variety of the chamber repertoire. This year they also have their first composer-in-residence, Jacob Beranek, a recent high school graduate who will attend the Blair School of Music to study composition in the fall.
"I want to stretch him," Berkenstock says. "I want to give him an opportunity to expand and grow and see what he really can do."
By Bonnie Arant Ertel, B.S.'81
SaveSave