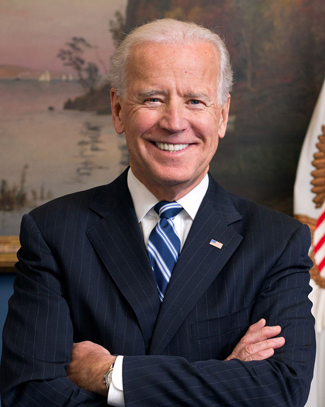 Free tickets to the April 10 Chancellor's Lecture with Vice President Joe Biden in Langford Auditorium sold out almost instantly when they were released Wednesday, March 28. Tickets are not transferrable and will be disbursed via email to recipients on Monday, April 9, at 10 a.m.
Members of the Vanderbilt community claimed over 90 percent of all tickets released, with 80 percent of those claimed by students. All members of the university community attending the event will be required to bring their Commodore Card.
To provide more members of the Vanderbilt University and Vanderbilt University Medical Center communities with an opportunity to view the event live, the university has established two overflow viewing options:
A ticketed overflow viewing option in Light Hall 208
A non-ticketed overflow viewing option hosted at the Rec Center Multipurpose Facility by Vanderbilt Athletics
For the event in Light Hall, 300 overflow viewing tickets will be available on Ticketmaster.com Wednesday, April 4, at 10 a.m. VU and VUMC faculty, students and staff must enter their VUnetID as the offer code to access the overflow viewing tickets. All tickets are free of charge and will be limited to one per person. Tickets are not transferrable, and multiple and duplicate orders will be canceled.
Those who obtain an overflow ticket may pick it up at a will-call table in Light Hall starting at 5:15 p.m. April 10. All attendees must be seated in Light Hall 208 by 6:15 p.m.
Approximately 3,000 people can be accommodated at the non-ticketed overflow viewing option hosted at the Multipurpose Facility by Vanderbilt Athletics. Seats are first-come, first-seated, and doors will open at 5:15 p.m.
This event will not be broadcast in any other locations or at any other times.
The Vanderbilt Chancellor's Lecture Series strives to connect the university and the Nashville community with intellectuals who are shaping our world. For more information about the series, visit the Chancellor's Lecture Series website, email cls@vanderbilt.edu, or follow @Nick_Zeppos on Twitter.