Media Inquiries
Latest Stories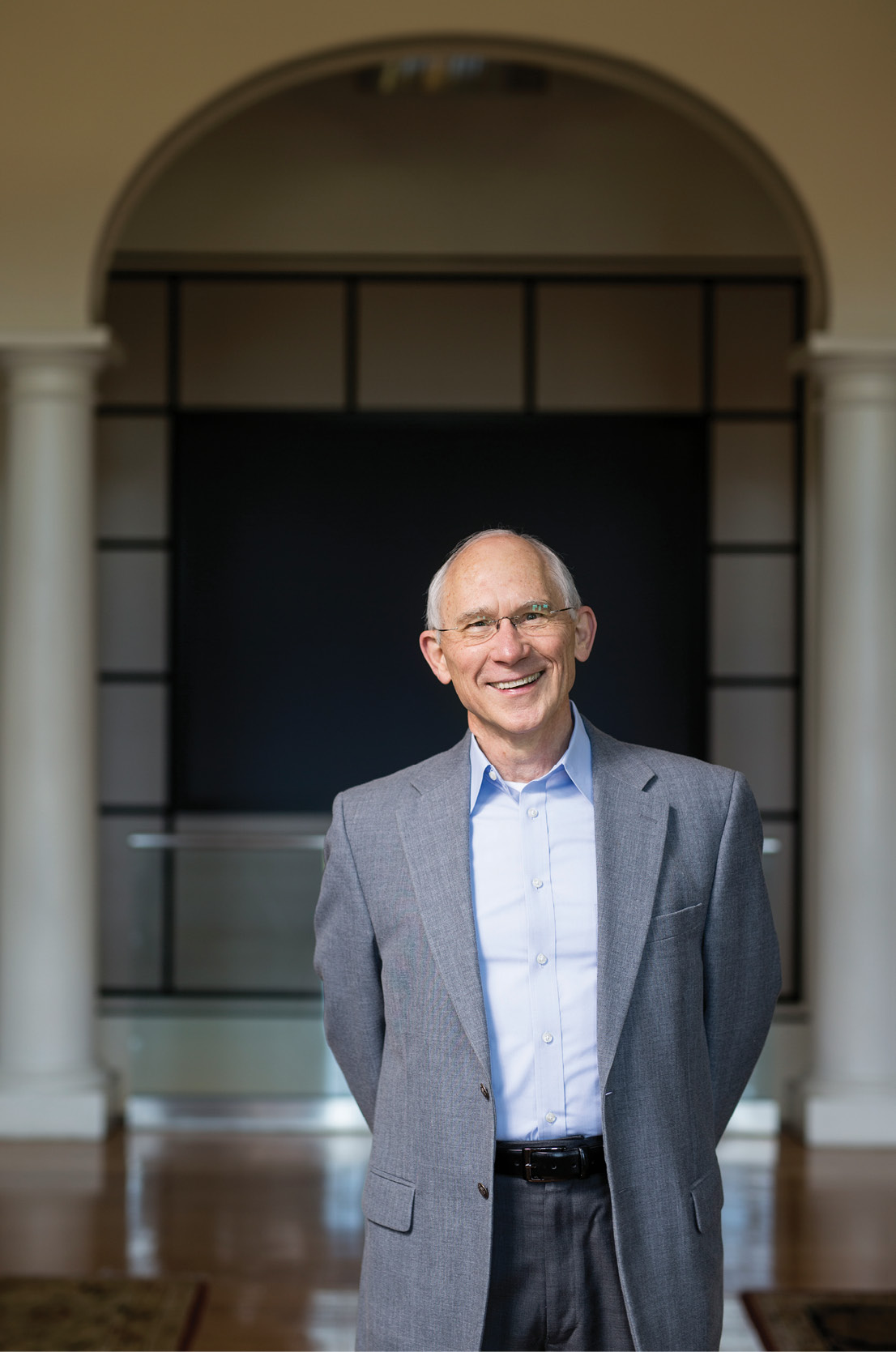 As he approaches retirement, Mark Lipsey says with a laugh that he has only had two jobs in his life. That may be due to his stumbling upon his calling early on. It also may have something to do with being in the right place at the right time. Either way, he set a course and never looked back.
It all began in 1972 when, with a newly minted Ph.D. from Johns Hopkins, he began work at his first academic post. He was an assistant professor of psychology at Claremont Graduate University in Southern California, teaching graduate students in a newly developed public affairs psychology program and exploring the emerging field of program evaluation.
"A federal initiative to promote the use of social service programs to reduce the re-offense rates of juvenile first offenders was launched about that time, and a number of California counties jumped on board," Lipsey says. "The funding required that there be an independent evaluator, and my young colleagues and I said, 'Well, we can do that.'"
The prevailing wisdom in criminology circles at the time was that social service programs for offenders were ineffective in curbing recidivism. There was even a name for it: "The Nothing Works Hypothesis." But Lipsey was drawn to new voices in psychology that were reframing social programs as social experiments, and developing new methods for evaluating their impact.
He says part of the reason for the prevailing "nothing works" mindset at the time was because researchers were working with small sample sizes that failed to register statistical significance, despite often getting positive results. "I saw those positive effects multiplied across too many research studies to believe that nothing worked," Lipsey explains.
Around the same time a new method for summarizing research findings was gaining attention. Called meta-analysis, it provided a systematic way to analyze the magnitude of the effects reported in research studies without totally discounting those that weren't statistically significant.
Eager to try out this approach on evaluations of intervention programs for juvenile offenders, Lipsey wrote his first major grant proposal for the National Institute of Mental Health. Meta-analysis was so new, he was advised by the program officer to ignore the usual proposal guidelines and use the opening pages to provide the reviewers with a tutorial on this innovative method. It worked. He received the funding and started building a database of findings from evaluations of juvenile justice programs.
"We found again and again that therapeutic programs like counseling, mentoring and cognitive behavioral therapy had beneficial effects on re-offense rates," Lipsey says. "When families and young people were served by programs that were built on positive relationships and constructive support for behavior change, their lives got better and they were far less likely to re-offend."
On the flip side, punitive approaches like paramilitary boot camps and prison visitation programs turned out to be ineffective or even harmful.
"We found that taking kids to a prison and having the prisoners yell at them and tell them to change their behavior or they were going to end up like them was not getting the job done," Lipsey says, "nor were attempts to instill discipline by enforcing arbitrary rules. These fear-oriented and control-oriented tactics generally did more harm than good."
In 1992, Lipsey left Southern California for the Southeast for his second academic post when he joined the faculty of Peabody College. He signed on to collaborate with the former Vanderbilt Institute for Public Policy Studies (VIPPS) to support the graduate programs in policy development and program evaluation and launch policy-oriented research centers. After VIPPS was phased out, he and colleague Dale Farran, now the Antonio and Anita Gotto Professor of Teaching and Learning, founded the Peabody Research Institute, which he directed from 2008 to 2016.
Over time, Lipsey began to focus on making the results of his work more useful for juvenile justice practitioners. This led to the creation of the Standardized Program Evaluation Protocol (SPEP), an evaluation framework based on the 500+ research studies that he had accumulated over the years. The SPEP offers a tool for social service agencies to gauge how well their practices align with research findings and then use those results to improve their programs. Lipsey and his colleagues have worked with juvenile justice systems in nearly a dozen states, and one project in Queensland, Australia, to implement the SPEP.
Juvenile justice is not the only area Lipsey has used meta-analysis methods to investigate the effectiveness of programs for children and youth. He also has used this approach to summarize research findings on school-based interventions for aggressive behavior, conflict resolution programs, teen pregnancy prevention, treatment for adolescent substance abuse, school dropout prevention, and a few other related areas. As Lipsey says, "Meta-analysis took over my professional life."
Camilla P. Benbow, Patricia and Rodes Hart Dean of Education and Human Development, is glad it did. "Mark Lipsey is that rare scholar whose findings do more than add to our store of knowledge," Benbow says. "His studies have changed the administration of juvenile justice and the lives of countless young people. And his methodological innovations have advanced the social sciences. His has been an outstanding record of accomplishment."
Lipsey may not have originally planned to go into juvenile justice research or become a meta-analysis specialist, but after four decades, scores of papers published, and numerous grants procured, he believes his serendipitous journey has progressed in a far more organized and productive way than he ever imagined when he first agreed to join the evaluation team for those juvenile justice programs in Southern California.
"When it comes down to it, my thing is numbers—knowing what to do with them and how to interpret and use the results," Lipsey says. "But in the end all these numbers are really about people. The research I've been privileged to conduct with many talented colleagues has helped improve the outcomes for at-risk youth who are served by programs in juvenile justice, schools and the community that deal with hundreds of thousands of kids. If their lives are even a little bit better afterwards, then this whole journey has been worthwhile."
By Joan Yordy Brasher
SaveSave