Media Inquiries
Latest Stories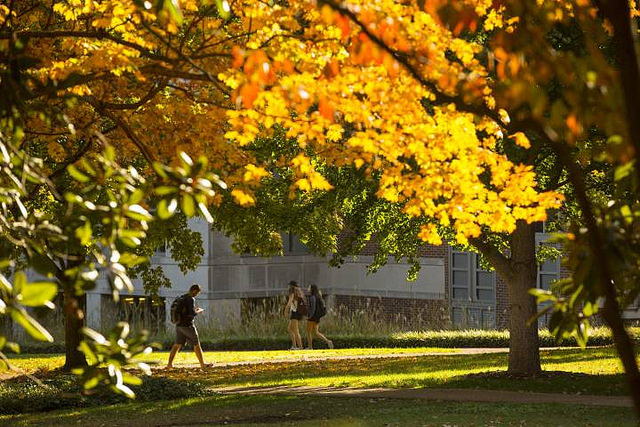 Vanderbilt University's graduate schools remain among the nation's best, according to the latest U.S. News & World Report Best Graduate Schools rankings.
U.S. News published its 2019 rankings today for business, education, engineering, law, medicine and nursing schools, as well as graduate programs in the sciences. Five of Vanderbilt's graduate and professional schools ranked in the top 20 in the nation.
Vanderbilt's highest-ranking graduate school remains Peabody College of education and human development. Ranked at No. 8, Peabody has consistently held a top-10 spot for the past two decades. Its Administrative/Supervision category holds the No. 1 spot for the 11th straight year. Other ranked programs include:
Special Education, 2nd
Curriculum/Instruction, 3rd (tie)
Education Policy, 4th
Educational Psychology, 5th
Elementary Education, 6th
Higher Education Administration, 8th
Secondary Teacher Education, 8th
Vanderbilt School of Nursing's master's program rose to No. 14 this year, with these specialties landing in the top 10:
Adult–Gerontology Acute Care Nurse Practitioner, 2nd
Psychology–Mental Health Nurse Practitioner, 2nd
Nursing Informatics, 3rd
Adult–Gerontology Primary Care Nurse Practitioner, 3rd
Family Nurse Practitioner, 5th
Pediatric Primary Care Nurse Practitioner, 8th
Its doctor of nursing practice program remained at No. 11.
Vanderbilt University School of Medicine ranked 17th among research medical schools, with its internal medicine specialty rising to No. 10. Pediatrics came in at 15th and Medical Primary Care at 32nd.
Vanderbilt Law School took the 17th spot. Its Environmental Law program came in at 22nd, and Intellectual Property Law took the 28th spot. Earlier this week, the law school was ranked 13th by the National Law Journal in its annual ranking of the top 50 "go to" law schools.
The MBA program at Owen Graduate School of Management came in at 26th.
Vanderbilt's School of Engineering ranked 37th. No other engineering school of its size was ranked higher. Its specialties were ranked as follows:
Biomedical, 21st
Chemical, 34th
Civil, 40th
Mechanical 43rd
Electrical, 46th
Environmental, 48th
Computer Science, 58th
Materials, 64th
Biological Sciences, in Vanderbilt's Graduate School, was ranked 27th.
U.S. News & World Report rankings are based on expert opinions and statistics that measure the quality of a school's faculty, research and students.