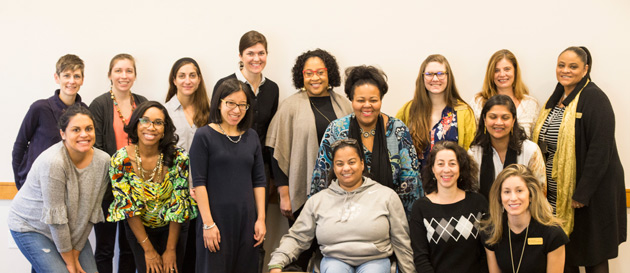 The Office of Inclusive Excellence invites all women faculty to three upcoming writing sessions designed to build community as well as offer dedicated time to work on writing projects.
Sessions are scheduled for 8:30–11 a.m. April 6, May 4 and June 8 in Kissam 210.
"We want to offer the faculty community a space where colleagues can enter into freely, dedicate personal time toward scholarship, and build a peer network across campus," said Vice Provost for Inclusive Excellence Melissa Thomas-Hunt. "Early in my career, I found that a supportive peer group made it easier to invest in my writing and advance my scholarship."
The first session was held March 2. Peabody professor Anna Cristina da Silva, director of learning, diversity and urban studies, spoke to the 16 faculty members assembled, sharing how persistent pursuit of her writing goals combined with the ongoing support of mentors and colleagues helped her succeed in academia.
The writing sessions include breakfast and a short presentation from a senior faculty member followed by dedicated writing time.
Register for the upcoming sessions below.