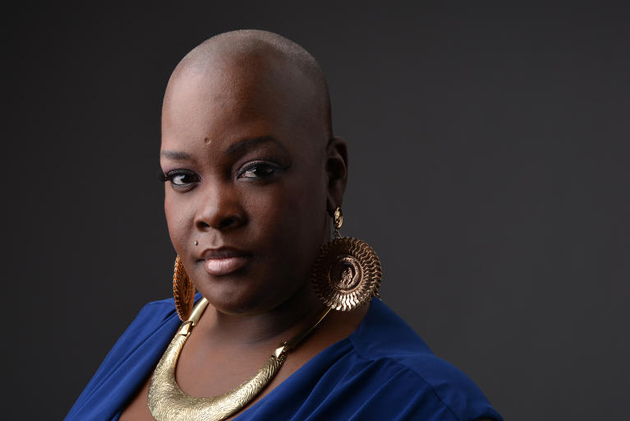 Sonya Renee Taylor, an award-winning performance poet, activist and founder of "The Body Is Not an Apology" international movement, will speak at a Vanderbilt Divinity School community brunch March 16.
Taylor is the author of the book The Body Is Not an Apology: The Power of Radical Self-Love (February 2018). She has received numerous honors for her work as a change agent, including an invitation from the Obama administration to speak at the 2016 White House Forum on Disability and LGBTQ issues.That same year, she was named a Champion of Women's Health by Planned Parenthood and commissioned to write the official poem for Planned Parenthood's centennial celebration. In addition, she has received funding from the Quixote Foundation for her work on reproductive justice.
Taylor, who will discuss her approach to liberation and justice-making, has spoken to audiences across the United States, Canada and Europe in a wide variety of places—universities, public schools, festivals, prisons, homeless shelters, mental health treatment facilities and more.
She will be joined in conversation by several Divinity School students whose work centers on themes of embodiment, healing, and reproductive, sexual and racial justice.
The brunch, which is free and open to the public, will be from 11 a.m. to 1 p.m. in the Divinity School Reading Room. Reservations are necessary. For more information, call 615-936-8453.
In addition to the Divinity School, Taylor's talk is co-sponsored by the Carpenter Program in Religion, Gender, and Sexuality; Cal Turner Program for Moral Leadership in the Professions; Project Dialogue; Office of Religious Life; Margaret Cuninggim Women's Center; Kelly Miller Smith Institute on Black Church Studies; Vocations in Racial Justice: Transdisciplinary Activist, Practitioner, Scholar (TAPS) Program; Women's and Gender Studies, and Healthy and Free Tennessee.