Media Inquiries
Latest Stories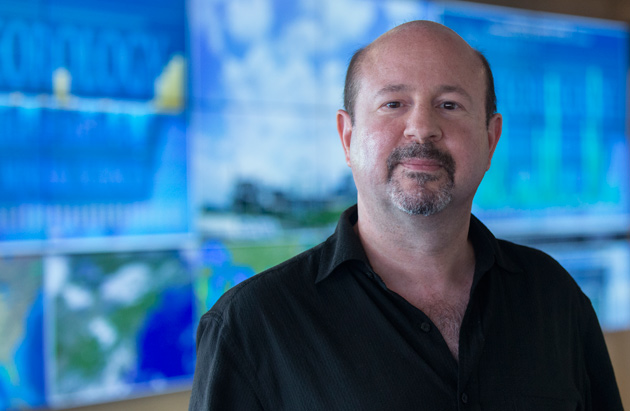 Michael Mann, Distinguished Professor of Atmospheric Science at Pennsylvania State University, will discuss "The Dangers of Climate Change Denial" beginning at 6:30 p.m. Tuesday, March 20, in the Student Life Center Board of Trust Room. The talk is free and open to the public.
Mann, who serves as director of the Earth System Science Center at Penn State, is one of the researchers responsible for developing the "hockey stick" model of climate change. More recently, he has discussed how climate change is accelerating extreme weather events.
Mann is a sought-after speaker who was named one of the 50 leading visionaries in science and technology by Scientific American in 2002 and was on Bloomberg News' 2013 list of the 50 most influential people.
Among his notable honors, Mann's work with the Intergovernmental Panel on Climate Change led to the 2007 Nobel Peace Prize, shared that year by IPCC and Vice President Al Gore. In 2018, Mann was honored with the Award for Public Engagement with Science from the American Association for the Advancement of Science.
His most recent book is The Madhouse Effect, a satire created with Pulitzer Prize-winning cartoonist Tom Toles that portrays the intellectual pretzels into which climate change deniers must twist logic to explain away the clear evidence that man-made activity has changed our climate.
The March 20 Climate Connections event is hosted by Students Promoting Environmental Awareness and Responsibility (SPEAR) and co-sponsored by FutureVU, SustainVU and the VU Program in Environmental and Sustainability Studies.